Investors mull impact of US Democrats win in 2020 elections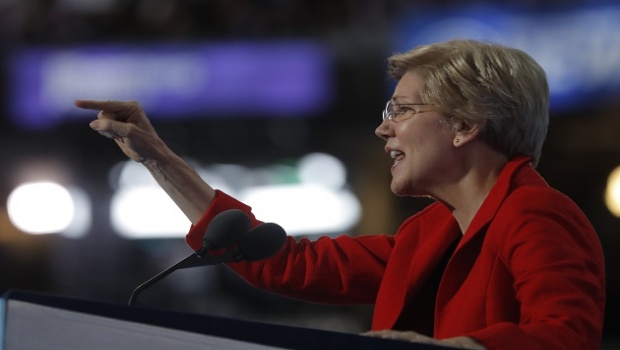 A Democratic victory in the next US presidential elections could turn into a 'big headache' for the oil majors on both sides of the Atlantic, analysts at Berenberg said.
Among the potential policies being mooted by the various Democratic party candidates were, restrictions on fracking, higher taxes on producers or a 'Green New Deal' that would include "ambitious" targets for reducing carbon emissions.
Indeed, on 6 September, US Senator, Elizabeth Warren, said: "On my first day as president, I will sign an executive order that puts a total moratorium on all new fossil fuel leases for drilling offshore and on public lands. And I will ban fracking – everywhere."
Although such an initiative would face many legislative hurdles, under an extreme scenario with all fracking banned, US liquids production would slump from 18.5m barrels a day in 2020 to 14.5m b/d in 2022 and a roughly 6.0m b/d swing in its global oil outlook.
More likely, the German broker said, were a combination of higher taxes and regulation, with the former possibly having a large impact on the economics of shale plays if the corporate tax rate moved above 30%.
Policies to curtail demand, such as Warren's suggestion that all car sales could be subject to a requirement that they be zero emission by 2030, could slash combined gasoline and diesel sales by 2.9m b/d below a business-as-usual scenario.
The geopolitical implications of a Democratic victory also needed to be taken into account, in so far as policy towards Iran and Venezuela could change.
"If the Iranian sanctions are relaxed, material incremental volumes (up to c2mb/d) could re-enter the market, offsetting any production impact from lower shale activity."
And Chevron and Exxon were both at "substantially" at risk from US unconventionals, the broker said, as their liquids production out to 2030 was likely to made up by at least 30% of shale volumes.
Shell, BP and Repsol also had "relatively high exposure" to US shale production, Berenberg said, while Total, OMV and Eni had little to no exposure.