Investor sentiment drops sharply in Germany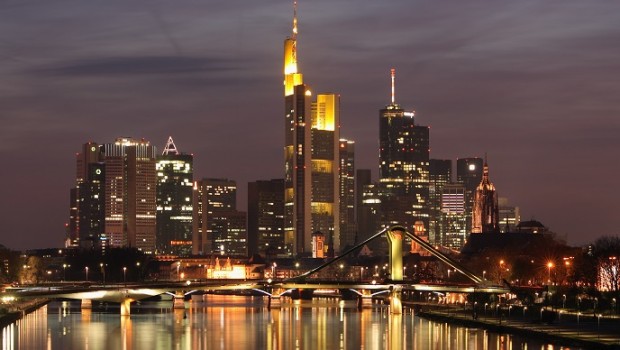 Investor sentiment in Germany fell sharply in November, a closely-watched survey showed on Tuesday, as fears grow that the country is heading for another recession.
The ZEW Indicator of Economic Sentiment for Germany, the European Union's largest economy, tumbled 17.1 points in November compared to October, to 39.0, the lowest in seven months. Markets had been expecting a reading of around 44.3, according to TD Securities.
The assessment of the economic situation in Germany also worsened slightly, easing 4.8 points to -64.3.
As regards the current economic situation across the wider Eurozone, the assessment remained largely unchanged however, up just 0.2 points at -76.4. Expectations for the Eurozone's economic development fell for the second time in a row, however, down 19.5 points on October's reading at 32.8.
Achim Wambach, ZEW president, said: "Financial experts are concerned about the economic impact of the second wave of Covid-19, and what this will entail. The Indicator has therefore once again significantly decreased, indicating a slowdown of economic recovery in Germany. There is also a worry that the German economy could head back into recession.
"According to the assertions made by the experts, neither the Brexit negotiations nor the outcome of the US presidential election are having an impact on the economic expectations for Germany."
Rory Fennessy, European economist at Oxford Economics, said investors were concerned lockdown measures could "stifle economic activity in the immediate term".
He added: "The declines in investor confidence for the upcoming six months are not a surprise, given the worsening health situation across the Eurozone that means the uncertainty caused by the pandemic shows no signs of abating.
"Accommodative European Central Bank policy and the recent announcement of an effective coronavirus vaccine could help improve the investor environment in the face of a worsening economic situation in the Eurozone."
However, Claus Vistesen, chief Eurozone economist at Pantheon Macroeconomics, called the survey "ancient news".
"This headline is meaningless, given the expectations were formed before yesterday's upbeat news from Pfizer," he argued.
"Analysts submitting their answers assumed a world in which restrictions on services remain a key part of the economic landscape to contain the virus. Yesterday's news has kindled the hope that the Covid-19 nightmare will end at some point in 2021.
"We are not counting our chickens before they hatch, and we doubt that other forecasters will either, but yesterday was a genuinely good day all the same, regardless of how long it takes to roll out a vaccine programme."
On Monday, Pfizer and BioNTech published positive Covid-19 vaccine trials, causing stock markets around the world to surge.