Investor confidence crumbles across the eurozone - survey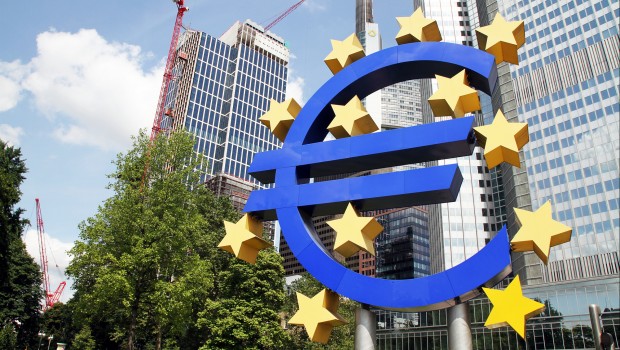 Investor confidence in the eurozone has tumbled, reversing the modest improvements seen a month earlier to reach the lowest point since 2013, a well-regarded survey showed on Monday.
The Overall Sentix Economic Index, which tracks investor sentiment, was -16.8 in October, a fall on September's -11.1 and well below the consensus for -13.0. It was also the lowest reading since April 2013.
The Expectations Index slumped to -18.0 from -12.8 a month earlier, while the Current Situation Index also fell sharply, to -9.5 from -15.5. That was its fifth consecutive decline and the lowest point since the end of 2014.
The Eurozone has been rocked by heightened trade tensions and a weakening global economy. Germany, the Eurozone's biggest economy, has been hit particularly hard because it is heavily weighted towards manufacturing and exports.
Last month, the European Central Bank unveiled a series of measures intended to bolster the economy, including cutting the deposit to a record low of -0.5% and resuming its quantitative easing programme.
However, Sentix managing director Patrick Hussy noted: "There hasn't been a positive reaction to the support measures taken by central banks, with economic assessments falling in October on a broad front."
He added: "Fears of a recession are immanent."
Claus Vistesen, chief Eurozone economist at Pantheon Macroeconomics, said: "Investor confidence in the Eurozone is still in near free fall, and last month's tepid rebound is increasingly looking like a dead cat bounce.
"Renewed weakness in equities likely is the primary driver of this setback, driven by lingering fears of trade wars, and evidence that the real economy is now starting to suffer."