Initial US jobless claims jump by 28,000 during latest week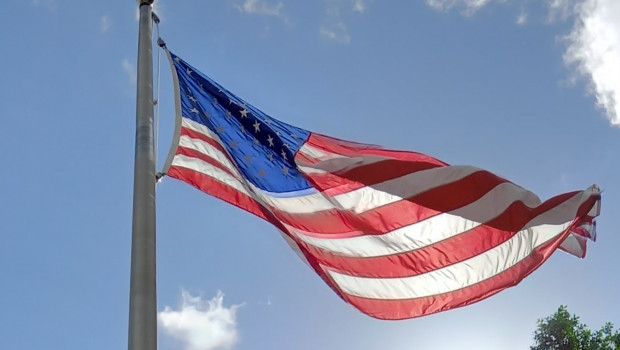 Tightness in the US labour market eased during the preceding week, as filings for jobless claims rose to the highest since October 2021..
According to the US Department of Labor, in seasonally adjusted terms, first time unemployment claims increased by 28,000 over the week finishing on 3 June to reach 261,000.
Economists had penciled in a rise from an initially estimated 232,000 for the week before to 235,000.
The four-week moving average for claims meanwhile jumped by 7,500 to 237,250.
On the other hand, secondary unemployment claims, which are those not being filed for the first time and referencing the week finishing on 27 May, slipped by 37,000 to 1.757m.
"One week's worth of data is nowhere near enough evidence [...] but other indicators have been signalling a jump in claims for some time now, most notably the announced job cuts numbers from Challenger and the NFIB survey's measure of hiring intentions," said Kieran Clancy at Pantheon Macroeconomics.
Nevertheless, Klancy said the claims figures would more noisy than typically was the case from the end of June through July.
That was because of the difficulty in seasonal adjusting the data to take into account annual shutdowns in th eauto industry for retooling and then there was the 4 July holiday to contend with.
"That said, our base case is for a clear upward trend in claims to emerge once the distortions in the data fade, in early August."
For his part, Matthew Martin, US economist at Oxford Economics cautioned against reading too much into Thursday's figures as the Memorial Day holiday may have added to volatility in the numbers.
"We expect jobless claims to trend upwards, albeit more slowly than the current week suggests, as the economy weakens and enters a mild recession in the second half of the year, when we look for layoffs to become more widespread."