India Covid cases close to record highs as calls for national lockdown pile on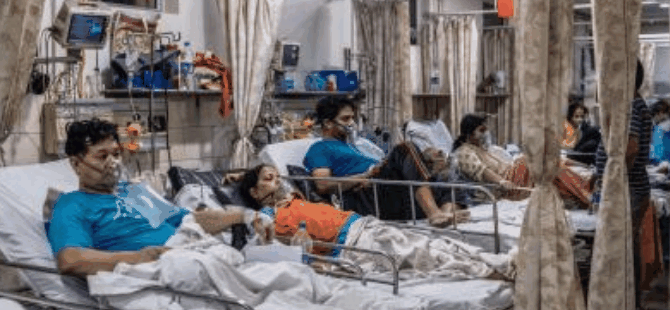 India's coronavirus cases and deaths stayed close to record daily highs on Monday as calls for the government to impose a national lockdown piled on.
Prime Minister Narendra Modi is under pressure to shut down the country after 366,161 daily new infections and 3,754 deaths were recorded at the weekend. That took India's total tally to 22.66m infections and 246,116 deaths with experts warning that the real figures were likely higher.
The Indian Medical Association (IMA) was one of the expert groups calling for a "complete, well-planned, pre-announced" lockdown as the national health system continues to struggle to secure the necessary oxygen supplies and a lack of hospital beds, while morgues and crematoria overflow.
White House Covid-19 expert, Dr. Anthony Fauci, also urged India to impose a national lockdown to prevent a wider spread of the disease.
New Delhi is also being heavily criticised for allowing huge gatherings at a religious festival as well as large election rallies during the past two months, even as cases surged.