IMF warns of heightened risks from slow rollout of vaccines in developing countries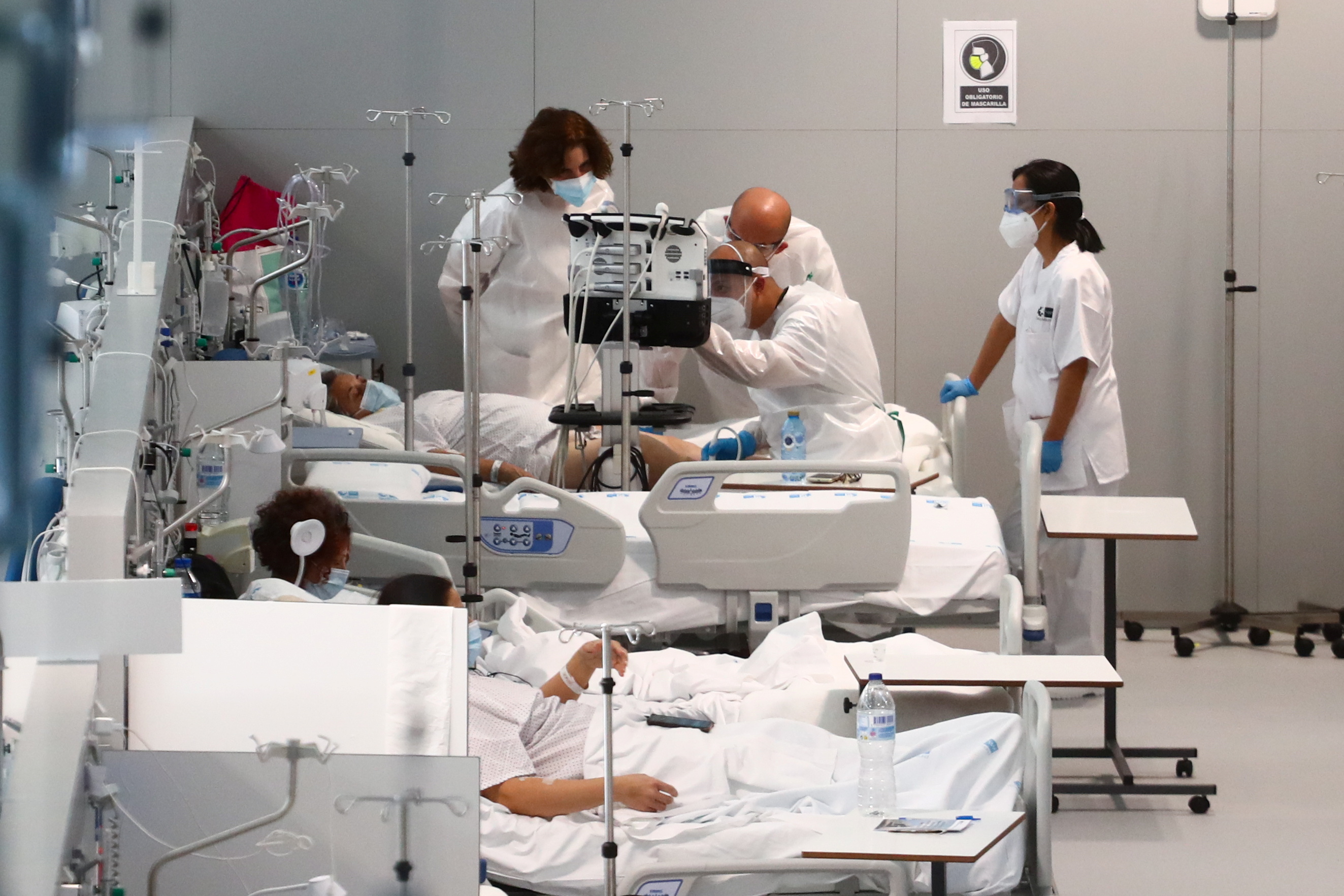 The world's financial stability watchdog warned governments that emergency economic measures needed to be retained in order to stave off the risk of a "correction" in stock markets.
Yet perhaps the biggest risk would be a failure to help less developed countries roll out vaccinations programmes.
Economists at the International Monetary Fund did nod to some analysts' concerns of a share price bubble, but said economic support measures were nevertheless needed.
"While there is for now no alternative to continued monetary policy support, there are legitimate concerns around excessive risk-taking and market exuberance."
In its report, which was timed to coincide with the World Economic Forum's gatherings, the Washington-based multilateral lender explained that investors had looked past data pointing to slowing activity in the world's major economies as the pandemic reared its head again over the winter in the Northern Hemisphere.
"A sharp, sudden asset-price correction – for example, as a result of a persistent increase in interest rates – would cause a tightening of financial conditions," the economists said.
"This could interact with existing financial vulnerabilities, creating knock-on effects on confidence and jeopardising macro-financial stability."
Another risk was that vaccination programmes might take longer than foreseen to rollout.
In particular, restricting access to vaccines to developed economies would be "short-sighted".
"Delayed access to comprehensive healthcare solutions could mean an incomplete global recovery and endanger the global financial system. With emerging market economies accounting for about 65% of global growth (about 40% excluding China) over 2017–19, delays in tackling the pandemic in such countries may bode ill for the global economy," the IMF concluded in its report.
"Supply chain disruptions could affect corporate profitability even in regions where the pandemic is under control. And because growth is a crucial ingredient for financial stability, an uneven and partial recovery risks jeopardising the health of the financial system."