Germany to ask EU to close ski resorts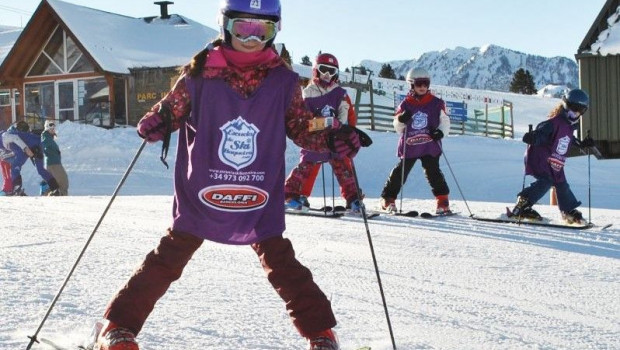 Germany is to push for ski resorts across Europe to stay closed until January, it was reported on Thursday.
Addressing the Bundestag, chancellor Angela Merkel said: "The skiing season is approaching. We will push for a vote in Europe to close all ski resorts," the Financial Times reported.
"It does not look like it will easy to do, but we will try anyway."
The continent's ski resorts were Covid-19 hotspots earlier this year, helping to spread the virus across mainland Europe and beyond.
This autumn, most European countries have introduced fresh lockdown restrictions to try and get the latest spike in infections under control. But fears remain that the pandemic will worsen during the winter as measures are eased and that ski resorts will once again help spread the virus. The World Health Organisation has warned that Europe faces a "tough" six months.
Merkel is keen to adopt a co-ordinated approach, however, with the backing of the European Commission. Italy and France have also expressed support for a united approach. In Italy, prime minister Giuseppe Conte has backed delaying the start of the season but said all Alpine countries needed to agree.
Austria is less committed, however. On Wednesday, chancellor Sebastian Kurz said the EU should not interfere. Switzerland would not be affected by any bloc-wide ban and has already opened some of its slopes.
The ski season is vital to most Alpine countries' economies. The ski sector contributes around 4% to Austria's GDP and accounts for almost 8% of employment during winter, according to ING.
The Times reported Gernot Blümel, the Austrian finance minister, as saying on Wednesday: "If the EU does in fact force skiing areas to stay closed, that will mean costs of up to €2bn. If that is what the EU really wants, it will also have to pay for it."
Anef, Italy's association of ski resorts, has warned that 15,000 jobs and up to €400m of revenue was at risk if the slopes remained shut over Christmas.