Germany in talks to join allies in possible military role in Syria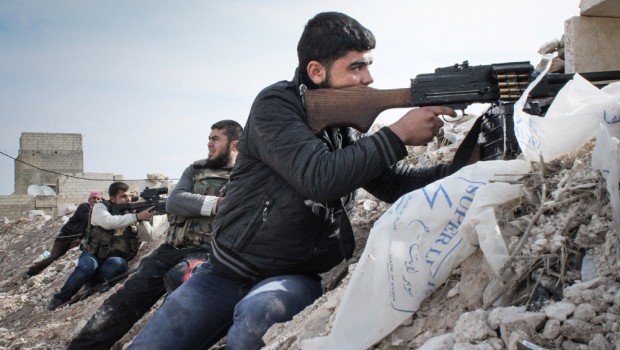 Germany is in talks with allies France, the UK and the US on joining a possible military deployment in Syria in the event that the Syrian government uses chemical weapons in Idlib, BILD reported.
A spokesman for the government in Berlin said on Monday that a deployment of German forces is very hypothetical.
The deployment would only take place should Assad's troops resort to chemical weapons. In April 2018, the US, the UK and France attacked select Syrian regime targets after the government used such non-conventional weapons against the city of Duma.
"We are in talks with our American and European partners about this situation. There has not been a situation where a decision has had to be made," the spokesman added.
"At all levels, we are constantly exchanging views on the current situation, possible further crisis scenarios and joint options for action. The aim is for the parties to the conflict to avoid an escalation of the situation, which is already terrible for the people affected. This applies in particular to the use of banned chemical weapons, which the Assad regime has already used in the past."
Chancellor Angela Merkel ruled-out the possibility of Germany participating directly in combat operations following last April's attacks, but Germany was reportedly reconsidering that decision following an American request two weeks ago for the country to join such an effort. Still, the final decision would fall on the Chancellor.
Overseas military action is still an unpopular topic in Germany and in this particular instance might bring it into direct confrontation with Russia, the main backer for Bashar al-Asad's regime in Syria.