Germany business sentiment dampened by third wave - ifo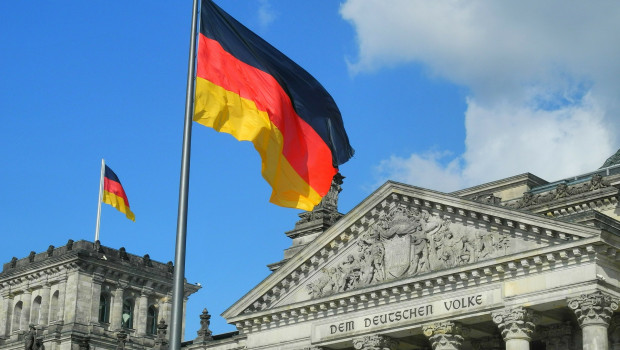 German business sentiment edged only marginally higher in April, data showed on Monday, after morale was held back by the third wave of Covid-19 infections to hit the continent.
The ifo Business Climate Index rose to 96.8 in April from 96.6 in March, below consensus for 97.8.
Overall, the ifo reported that while respondents had raised their assessments for the current business situation, they were no longer so optimistic for the coming six months. The Expectations Index declined to 99.5 from a revised 100.3 in March, but the current situation index edge up one point to 94.1.
"Both the third wave of infections and bottlenecks in intermediate products are impeding Germany's economic recovery," said Clemens Fuest, president of the ifo Institute.
Within individual sectors, the business climate in manufacturing rose to its highest value since May 2018, with capacity utilisation rising to 86.2%, from 81.9% a month earlier. That put it above the long-run average of 83.5% for the first time in nearly two years.
However, 45% of companies reported bottlenecks in intermediate products, the highest level for thirty years.
The services sector Business Climate Index eased to 3.5 from March's 6.6, while construction fell from 2.4 to 0.4. Trade, however, improved from -1.4 in March to -0.5.
Claus Vistesen, chief Eurozone economist at Pantheon Macroeconomics, said: "These data are broadly in line with Friday's PMIs, pointing to a slowdown in an otherwise solid upturn at the start of the second quarter due to new virus restrictions.
"Overall, these data continue to suggest that manufacturing is far ahead of the pack, with other sectors still facing near-term challenges. Friday's advance GDP report likely will show that GDP fell by 1.5% quarter-on-quarter in the first quarter, after a 0.3% increase in the fourth quarter, mainly due to weakness in goods spending and construction following the VAT hike in January."
Ricardo Amaro, senior economist at Oxford Economics, said: "The ifo survey has served to reinforce a prominent theme in play in the Eurozone at present. Resilience in global goods trade and growing optimism about the outlook continue to underpin the solid trends in the manufacturing sector.
"Meanwhile, the services business climate has recorded some pullback as the services sector continues to be disproportionally impacted by the adverse impacts of the pandemic.
"Big picture, and notwithstanding the slight disappointment in today's figures, the April's ifo results combine with other closely-watched surveys for the Eurozone economy, including the European Commission's consumer confidence indicator, in signalling momentum improvement at the start of the second quarter.
"This in turn provides early but important validation of our view that the Eurozone economy will record a healthy rebound this quarter."