Germany at risk of recession as economy weakens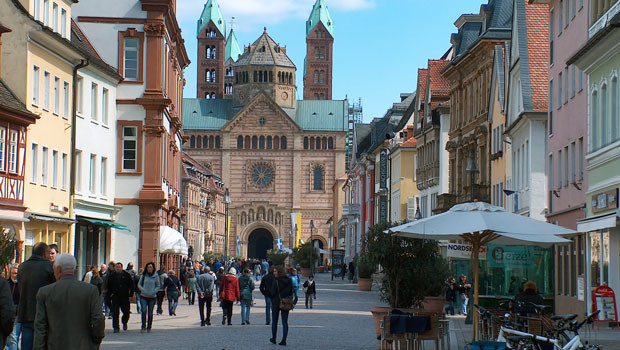 The German economy unexpectedly shrank in the last quarter, official data showed on Monday, leaving the country facing a possible recession.
According to Destatis, the Federal Statistical Office, gross domestic product declined by 0.2% on a price, seasonal and calendar-adjusted basis on the previous quarter, when it rose by a revised 0.5%. Consensus had been for 0.0%.
Destatis did not provide a breakdown, other than to note that a fall in consumer spending had driven the decline.
Year-on-year, GDP edged up 0.5% on a price-adjusted basis. For 2022 as a whole, price-adjusted GDP rose by 1.8% in Europe's largest economy, or by 1.9% when adjusted for price and calendar effects, a downward revision of 0.1 percentage point.
Claus Vistesen, chief Eurozone economist at Pantheon Macroeconomics, said: "This is now, again, tilting towards the idea that Germany is in a technical recession, despite green shoots in the surveys and robust hard data through November.
"We should now expect some very soft December data for manufacturing, retail sales and net exports.
"Looking ahead we think that GDP will fall again in the first quarter, as inventory correction continues and resilience in manufacturing, mainly due to strength in the auto sector, gives way to weakness. We also look for a decline in consumer spending at the start of the year, as higher energy prices…eat into household incomes."
Paolo Grignani, senior economist at Oxford Economics, said: "We stick to our view that the economy is set to see another quarterly contraction in the first quarter, and we think that weak global growth and the lagged effect from monetary policy tightening will keep growth weak through the rest of the year."
A recession is generally defined as two consecutive quarters of negative growth.