Germany and France to sign extension of reconciliation treaty to strengthen EU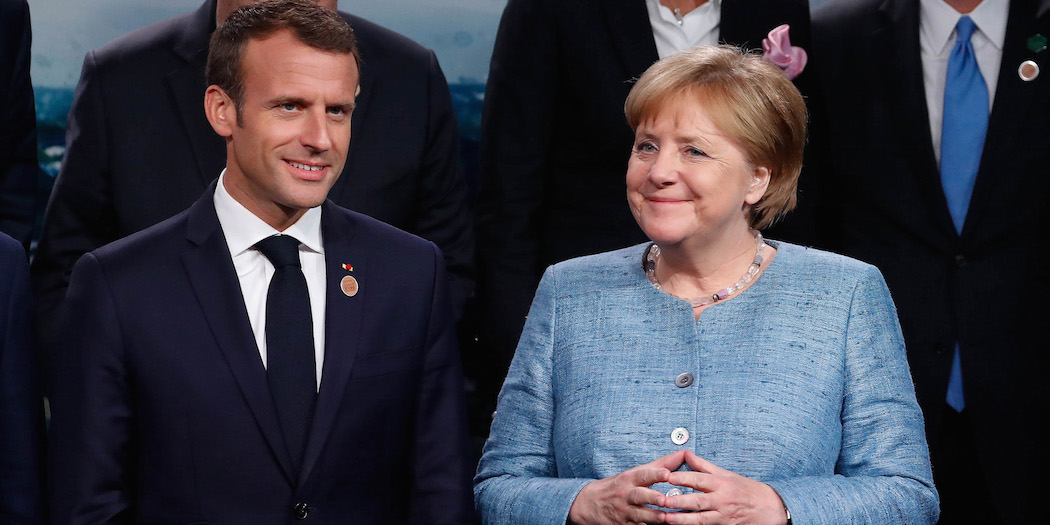 German Chancellor Angela Merkel and French President Emmanuel Macron are set to sign an extension of their 55-year-old reconciliation treaty on 22 January to try and strengthen the EU against forces trying to tear it apart.
They will meet in the French border town of Aix-la-Chapelle to sign the accord.
The pact, which was signed in the aftermath of the Second World War, in 1963, and is known as the Elysee agreement, calls for joint efforts on security, economic and environmental policy "and at the same time work on strengthening the ability of Europe to act independently," Reuters reported on Wednesday.
Nevertheless, the accord lacks concrete projects.
"Germany and France are making clear that to solve future questions, we need more, not less cooperation," said German Foreign Minister Heiko Maas said in an interview with the RND media group.
"Closer cooperation does not come at the cost of our sovereignty, but makes us stronger," he added.
In Paris, Macron's office said the Elysee Treaty extension would help both powers tackle "the challenges they will be confronted with in the 21st century".
"(We) envisage deepening our engagement in favour of security and prosperity of our peoples in the framework of a more sovereign, united and democratic Europe," it said.