German manufacturing orders slump in December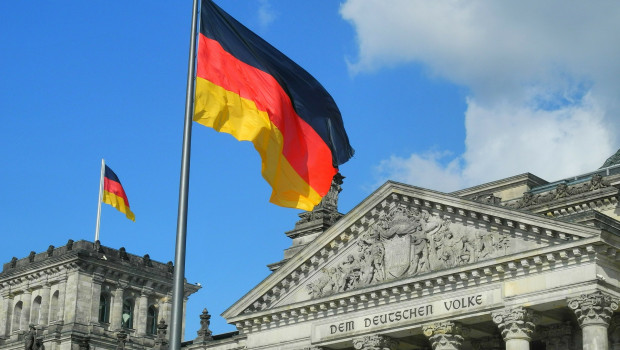 German manufacturing orders unexpectedly fell in December, according to figures released by Destatis on Thursday.
Orders slumped 2.1% on the month following a revised 0.8% decline in November, missing expectations of a 0.6% increase.
On the year, orders tumbled 8.7% following a revised 6% fall the month before. Analysts had been expecting a 6% drop.
Domestic orders rose 1.4% and foreign orders fell 4.5% on the month in December. New orders from the eurozone were down 13.9%, while new orders from other countries increased 2.1%.
The manufacturers of intermediate goods saw new orders rise 1.4% on the month, while the makers of capital goods saw a 3.9% fall. The manufacturers of consumer goods saw new orders decline 3.8%.
Claus Vistesen, chief eurozone economist at Pantheon Macroeconomics, said: "This is an awful headline, even factoring-in the punchy upward revision to the November data. We had expected closer to a 2% m/m gain, in line with surveys pointing to a marginal improvement in the year-over-year rate; instead, the annual growth rate just hit a post-crisis low.
"The main drags came from sharp declines in new orders for capital and consumer goods…mainly to other EZ economies.
"Looking ahead, we are confident that mean reversion will boost the m/m headline significantly in the January report, though that jump will be difficult to cheer in light of the risk of a coronavirus hit through the latter part of Q1. Meanwhile for Q4 as a whole, base effects already are beginning to lift the run-rate. New orders fell by 'just' 0.6% quarter-on-quarter, better than the 0.8% slide in Q3, though this doesn't make us particularly optimistic for the near-term output data."
ING economist Carsten Brzeski said the "chances of a quick bottoming out of the manufacturing slump are getting smaller".
"While the headline number remains horrible, the second consecutive increase in domestic orders as well as a pick-up in non-eurozone orders could be considered tentative signs of a bottoming out. In our view, very tentative. In fact, while somewhat better confidence indicators and hope for relief on the back of the phase one trade deal had given hope for a bottoming out of the German manufacturing slump in coming months, the coronavirus should postpone this. No matter how the spread of the virus to Europe will evolve, the sheer impact on the Chinese economy will be enough to affect German industry and delay any rebound. Particularly the German automotive and engineering industries' supply chains are well integrated and dependent on China.
"As hard and as much as we try, we cannot make the short-term outlook for the German industry look any better than it currently is: dire."