German industrial production ticks up in May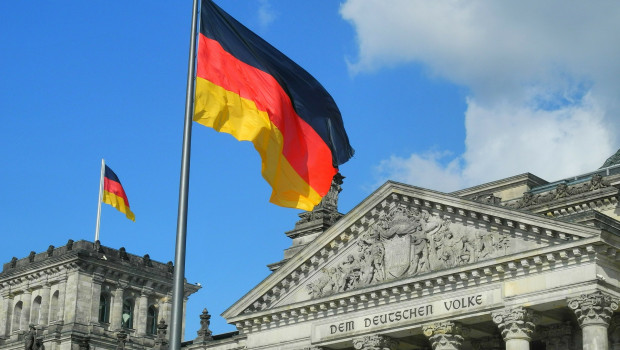 German industrial production ticked higher on the month in May, according to the latest figures released by Destatis.
Industrial output rose 0.3% from April, coming in a touch below economists' expectations for a 0.4% jump and versus a revised 2% drop the previous month.
On the year, however, industrial production fell 3.7% in May. This was an improvement on the 2.3% decline seen the month before but worse than the 1.1% drop expected.
Production in industry excluding energy and construction was up 0.9% in May. Within industry, the production of intermediate goods fell 0.5%, while the production of capital goods rose 2% and the production of consumer goods was 1.1% higher.
Outside industry, energy production declined 2.2% in May, while the production in construction fell 2.4%.
Other figures from Destatis showed that German exports were up 1.1% on the month in May, while imports fell by 0.5% on the month. The trade balance widened to €20.6bn in May from €17.9bn in April.
Andrew Kenningham, chief Europe economist at Capital Economics, said the increase in monthly production does not signal the end of the problems for Germany's manufacturers.
"On the contrary, it now looks almost certain that industrial production declined in Q2 overall, contributing to a sharp slowdown in German GDP growth, if not an outright contraction.
"One silver lining is that part of the fall is due to a 2.2% decline in energy production, which tends to be volatile. But this was offset by an increase in construction, which is unlikely to be sustained. All in all, the news from the German economy continues to point to a sustained and sharp slump in manufacturing."
Claus Vistesen, chief eurozone economist at Pantheon Macroeconomics, said this was a "decent" set of numbers on the month, though the picture for the second quarter as a whole "still isn't pretty".
Barclays said: "At face value, today's modest industrial production expansion challenges the outright gloom of both global and domestic business surveys (manufacturing PMIs, IFO) which show industrial confidence sliding deeper into recessionary territory amid weakening global demand impaired in Q2 by re-escalation of US-China trade tensions.
"However, we expect ongoing deterioration in new manufacturing orders coupled with diminishing backlogs to drag output down in the coming months. Should the labour market start reacting to the weakness in manufacturing momentum, softer private consumption may feed into a downward spiral in activity."