German industrial production plunges at historic rate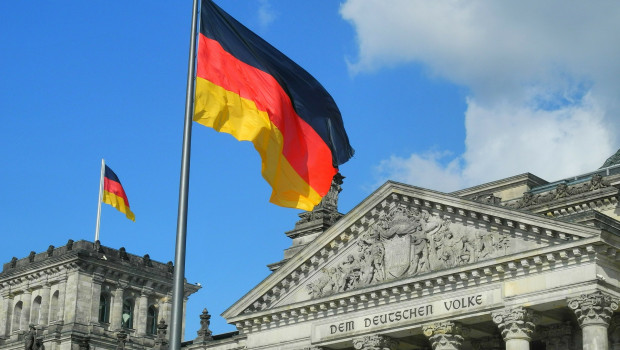 German industrial production fell at the fastest rate on record in March, official data showed on Thursday, as the Covid-19 pandemic shut factories and kept consumers across Europe at home.
According to Destatis, Germany's federal statistics office, industrial production fell 9.2% on February 2020, and by 11.6% compared to March 2019. It was the largest decline since the series started, in January 1991, and below analyst expectations.
Within individual sectors, the biggest loser was the automotive industry, which recorded a 31.1% year-on-year slump, as showrooms closed and car sales came to halt. The production of intermediate goods fell 7.4%, that of consumer goods by 7.5% and that of capital goods by 16.5%.
Outside industry, Destatis said energy production fell 6.4% in March but production in construction rose 1.8%.
However, Claus Vistesen, chief Eurozone economist at Pantheon Macroeconomics, said he expected the figure to be revised down "sharply" in next month's report.
He added: "Today's data imply that overall output fell by 1.2% quarter-on-quarter in the first quarter, marginally worse than the 1.1% slide in the fourth quarter, but we think the reality was closer to a 2% to 3% fall.
"Looking ahead, the second quarter will be much worse. Data [from the German Association of the Automotive Industry] show that the production value of cars fell an astonishing 97% year-over-year in April, just to give a flavour of how the hard data will look in the next six weeks."
Carsten Brzeski, chief economist for the Eurozone and global head of macro at ING, said: "[The] data illustrates how an open economy like Germany has been hit severely by the lockdown measures both at home and abroad.
"Contrary to the financial crisis and the important role of Asian countries in the swift recovery of German industry, there currently is no saviour in sight to quickly boost external demand. This means that Germany industry, which has been battered by a series of adverse events, will not see calmer waters any time soon."
Germany's economy, the Eurozone's largest, is heavily reliant on manufacturing and the automotive industry in particular. Prior to the Covid-19 pandemic, it had been rocked by a slump in demand for diesel cars, the ongoing fallout from the emissions scandal and the introduction of tighter regulations, and the bitter trade tensions between China and the US.