German GDP seen slowing substantially in Q4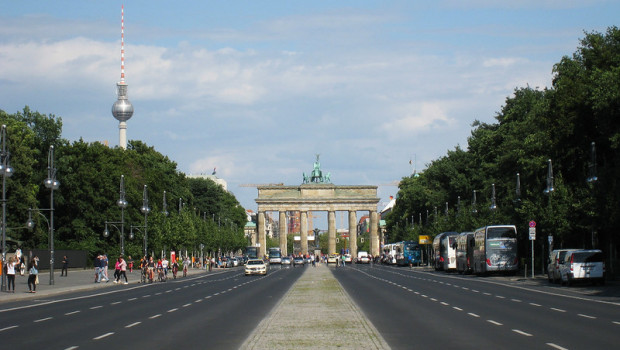 Germany's economy grew a tad less quickly than expected in the third quarter and economists believed that a notable slowdown was on the cards for the final three months of 2021.
Revised figures from the Federal Office of Statistics showed that gross domestic product in the euro area´s largest economy expanded at a quarter-on-quarter pace of 1.7%.
That was down from an initial estimate of 1.8% and one tenth of a percentage point less than economists had penciled-in.
Private consumption and the output of services rebounded strongly, nearly recovering to their levels from before the pandemic, but industrial production fell for a third straight month.
The former was up by 6.2% on the quarter and contributed three percentage points to the headline rate of GDP growth.
Industry gross value added on the other hand was down for a third consecutive quarter and left standing at about 93% of its pre-Covid-19 level.
Dragging on industry and on construction were the oft-cited supply bottlenecks.
Government expenditures meanwhile dropped by 2.2% on the quarter while foreign trade subtracted three tenths of a percentage point from GDP growth.
"At the same time, despite a degree of improvement in the auto sector we think the supply chain issues will still weigh on investment, exports, and industrial production in Q4," said economists at Barclays Research.
"We currently forecast 0.6% q/q GDP expansion in the final quarter of the year, with risks skewed decisively to the downside."