German GDP contracts 2.2% in first quarter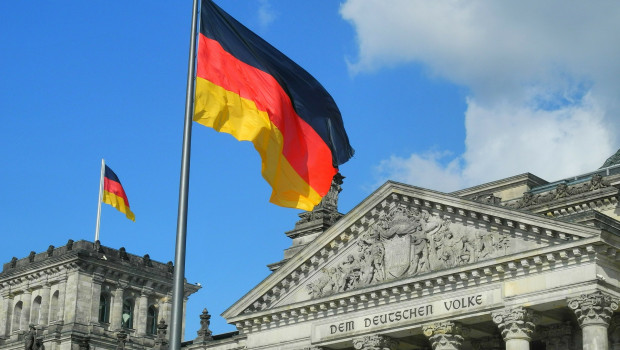 German GDP contracted 2.2% quarter-on-quarter in the first three months of the year, falling into a recession in line with expectations as the coronavirus outbreak and measures to slow its spread took their toll.
This marked the worst quarterly drop since the first quarter of 2009.
On the year, GDP was down 2.3% versus consensus expectations for a 2.0% fall and after posting a 0.4% increase in the fourth quarter.
Claus Vistesen, chief eurozone economist at Pantheon Macroeconomics, said the German economy has been tip-toeing on the edge of recession since the beginning of 2019, "but it can hide no longer".
"The headline story is similar to elsewhere in the eurozone. The Covid-19 epidemic did not impact activity in January and February, but the hit in March was more than enough to ruin the quarter as a whole. Sharp declines in consumers' spending and manufacturing capex were the main sources of downside, while solid government spending and construction capex prevented an even sharper decline in GDP."
ING economist Carsten Brzeski cautioned that the second quarter "will be more dreadful".
"Looking ahead, things will get worse before they get better. To be more precise, incoming data will be worse, even though the worst might already be behind us. If today's data are the result of two weeks of lockdown, three more weeks of lockdown and a very gradual lifting of some measures do not bode well for the second quarter.
"However, more real-time data, such as Google mobility data, shows that activity had already accelerated by mid-May. While (social and economic) activity slowed down to 60% of its January level during the peak of the lockdown, it has now returned to more than 80%. The timing of the lifting of the lockdown measures as well as the huge fiscal support by the German government (more than 30% of GDP) support the view that the German economy could leave the crisis earlier and stronger than most other countries. Still, there is no reason for complacency or hubris."