German factory orders drop much more than expected in May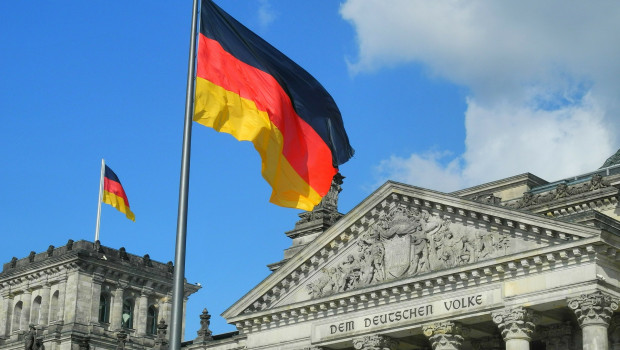 German manufacturing orders fell much more than expected in May, driven by a slump in foreign orders, according to figures released by Destatis on Friday.
Manufacturing orders dropped 2.2% on the month in May, versus expectations for a 0.1% decline. On the year, orders slumped 8.6% compared to expectations for a 5.7% fall.
In April, orders had risen a revised 0.4% on the month and fallen 5.3% on the year.
Domestic orders were up 0.7% in May, while foreign orders declined 4.3% on the month. New orders form the euro area fell 1.7%, while new orders from other countries were down 5.7% on the month.
Barclays analyst Iaroslav Shelepko said: "The latest escalation in US-China trade tensions has likely taken a fresh toll on already fragile global demand.
"After showing some tentative signs of improvement in March and April, the sharp drop in foreign orders in May is consistent with our expectation for re-escalated global trade uncertainty to take a toll on foreign demand for German exports, which are already impaired by an ongoing industrial recession.
"Moreover, the recent US-China trade cease-fire doesn't necessarily increase the probability of a trade deal being reached this year as both sides may find it beneficial to carry on with the talks for as long as practically possible. We therefore do not expect the trade uncertainty to fade soon, nor do we expect business sentiment to recover from its below the 2015-16 industrial recession lows."
Claus Vistesen, chief eurozone economist at Pantheon Macroeconomics, said: "These data remain miserable. The headline was driven lower mainly by a sharp fall in export orders, by 4.3% month-to-month, thanks in particular to a plunge in new orders to non-EZ economies.
"It's impossible to sugar coat these data. They're grim and point to still-significant downside risks to industrial production growth. Manufacturers have, at least according to the PMIs, been able to maintain production growth in excess of the flow of new orders recently by clearing work backlogs, but that can't go on indefinitely. Work backlogs already have been drawn down to a significant degree, and the slide in new orders is accelerating."
ING economist Carsten Brzeski said: "After two positive months and hopes for a bottoming out, the downward slide is back again.
"Today's sharp drop in new orders clearly undermines the tentative signs of a rebound or at least a bottoming out at the end of the first quarter. In fact, the great order book deflation continues. The last two times order books shrank with a similar magnitude was in 2011/12 and 2008/9. While the former fall ended mildly with a decent rebound, the latter continued and we all know how it ended.
"Back to the current situation, a strong inventory build-up in the automotive industry also does not bode well for the coming months and brings back the not so distant memories of last Fall. Combined with the weakest June performance of the labour market since 2002 and disappointing retail sales, today's new orders wrap up a week to forget for the German economy. The fear factor is back."