German economy 'slipping into recession' - Ifo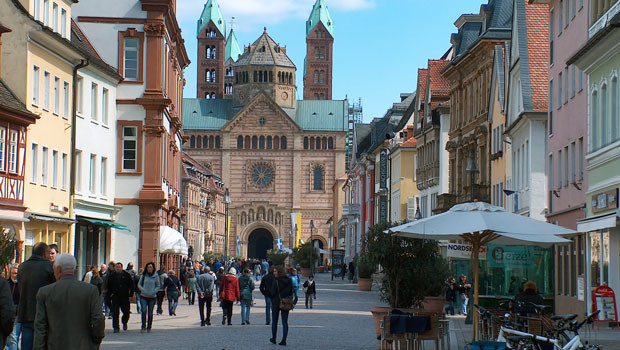 Germany is on the brink of recession, a leading economic institute warned on Monday, after business sentiment slumped to levels not seen since the start of the pandemic.
The closely-watched Ifo Business Climate Index fell to 84.3 points in September from 88.6 in August and 99.2 a year ago. It is the lowest reading since May 2020, and well below consensus expectations of 87.0.
Both the current situation and expectations indices also fell, with the former easing to 94.5 from 97.5 in August, and the latter coming in at 75.2, compared to 80.5 a month earlier.
Clemens Fuest, president of Ifo Institute, said: "Sentiment in the German economy has deteriorated considerably. The German economy is slipping into recession."
All four sectors - manufacturing, services, trade and construction - had become more pessimistic, the survey found. Expectations in retail were at a record low, with hospitality braced for "particularly tough times", Fuest said.
Expectations in the manufacturing sector were at their weakest since April 2020. Germany's economy - the largest in the European Union - is heavily dependent on manufacturing. It also traditionally sources much of its energy requirements from Russia, so has been hit hard as Moscow cuts supplies in response to sanctions and by surging wholesale prices.
Klaus Wohlrabe, head of surveys at Ifo, told Reuters, that energy-intensive industries were particularly pessimistic about the coming months, with nearly two-thirds concerned about supply bottlenecks.
Melanie Debono, senior Europe economist at Pantheon Macroeconomics, said: "A rebound in the expectations index, which was at its second-lowest reading on record, is far off we think; it will remain consistent with a recession for a while yet.
"Price expectations rose again, and more than half of companies expect to increase prices, in line with our call that inflation will remain high in the near term.
"We remain confident in our view that Germany GDP fell this quarter, and that the economy will be in technical recession by the end of the year, despite recent fiscal support."
The Business Climate Index is based on around 9,000 monthly responses from businesses across all four sectors.