German confidence falters on fresh round of lockdown restrictions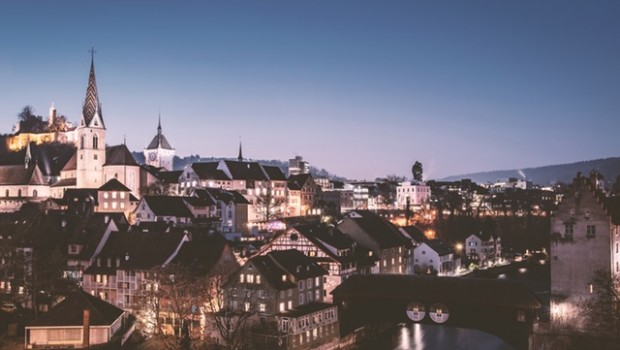 German consumer sentiment is forecast to tumble in December after lockdown measures introduced to tackle a resurgence in Covid-19 cases dented confidence.
The GfK Consumer Climate Study for November is forecasting a decline of 6.7% for December, down 3.5 points on November's reading of -3.2%.
The survey showed that sentiment in November was "significantly dampened" by a partial lockdown, causing both economic and income expectations - as well as a desire to spend - to decline.
The economic expectations indicator for November fell by 7.3 points to -0.2, the lowest figure since May, when it reached -10.4. Income expectations fell 5.2 points to 4.6, a total of 41 points down on the same month a year previously, while the propensity to buy indicator lost 6.5 points to 30.5.
Rolf Bürkl, consumer expert at GfK, said: "Though stores will remain open, the renewed shutdown of the hotel, restaurant and events industry, as well as the already struggling tourism industry, has had a serious impact on the consumer climate. As a result, any hope we still had in early summer of a rapid recovery is now lost.
"Growing uncertainty has once again led to an increase in propensity to save, another factor which has contributed to the decline in the consumer climate."
Germany's economy rebounded strongly in the third-quarter, after the first round of lockdown restrictions were eased. Since then, however, in line with most European countries, new stay-at-home measures have been introduced following a resurgence in the virus, hitting sentiment. On Tuesday, it emerged that business sentiment had deteriorated in November for the second month in a row.
Bürkl said: "How the infection rate develops in the coming weeks will play a decisive role in determining whether the consumer climate change will be able to stabilise again.
"Only a significant decrease in the number of infections and an easing of restrictions will restore a more optimistic outlook."
Claus Vistesen, chief Eurozone economist at Pantheon Macroeconomics, said: "The headline GfK index is not a good leading indicator for consumer spending, but it's message is clear enough all the same.
"Overall, the story in Germany is similar to the Eurozone as a whole. Services spending is now falling again, with restrictions in key consumer-facing and hospitality businesses, though we suspect the pain is less severe than elsewhere in the Euro area.
"Goods spending likely is holding up, consistent with evidence during the first lockdown, but remember that a setback looms in the beginning of the first quarter, assuming the government reverses the 3 percentage points VAT cut [introduced] in June."