German business confidence drops to near 5-year low in June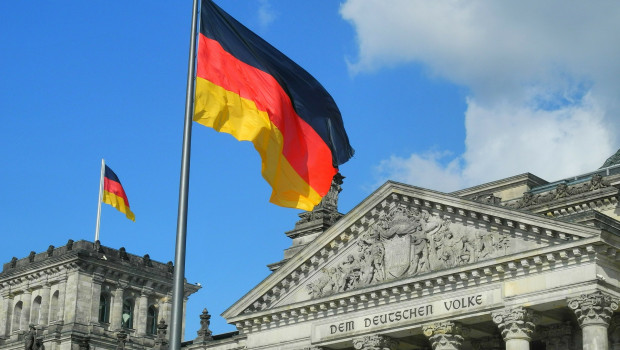 German business confidence fell again in June, to a near five-year low, according to a widely-followed survey released on Monday.
The Ifo business climate index declined to 97.4 from 97.9 in May, hitting its lowest level since November 2014 but coming in a touch ahead of expectations for a reading of 97.3.
Meanwhile, the current assessment index rose to 100.8 in June from 100.7 the month before, beating expectations for a reading of 100.0.
The expectations index slipped to 94.2 this month from 95.2 in May, versus expectations of 94.5.
The sub-index for the manufacturing sector fell to 1.5 from 3.9, while the index for the services sector declined to 20.0 from 21.0 and the gauge for trade came in at 7.9, up from 5.4 in May. The construction sub-index dropped to 22.9 from 24.3.
Claus Vistesen, chief eurozone economist at Pantheon Macroeconomics, said this was another disappointing headline.
"The Ifo has shown modest signs of recovery since February, but this rebound is thoroughly cancelled out by today's report.
"The economy performed better than implied by the surveys in Q1, but we reckon that the economy is on track to suffer setback in Q2, more in line with the downbeat message from the Ifo."
Capital Economics said the drop in the Ifo index suggests that Germany's industrial recession has dragged on in the second quarter.
"There are two likely reasons for the deterioration in business expectations. First, businesses' concerns about the trade war may have risen. And second, given that the survey was conducted earlier in the month, it may suggest that businesses were worried about the ECB not loosening policy sufficiently.
"Since then, the ECB has indicated that it will pursue a more accommodative monetary policy. And the G20 meeting this weekend could temporarily ease concerns about the trade war. But we continue to expect that the trade war will escalate further in the coming months, and that expectations will remain subdued as a result."