German business confidence deteriorates in January - Ifo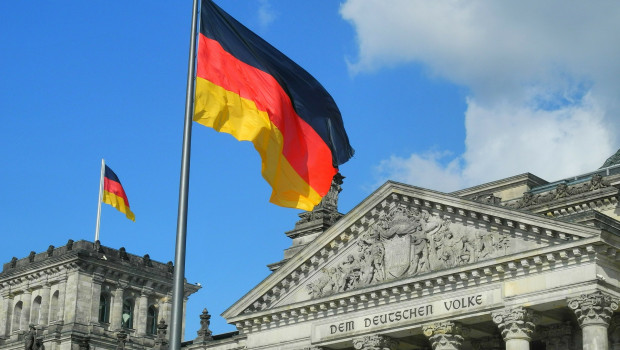 German business confidence unexpectedly deteriorated in January, according to a widely-followed survey released on Monday.
The Ifo business climate index fell to 95.9 from 96.3 in December, missing expectations for a reading of 97.0 as companies grew increasingly pessimistic about the outlook.
Meanwhile, the current assessment index rose to 99.1 this month from 98.8 in December, while the expectations index printed at 92.9 in January compared to 93.9 the month before.
The sub-index for manufacturing improved to -1.6 from -5.0, while the services gauge fell to 18.7 from 21.3. The sub-index for trade rose to 2.2 from 0.0 and the construction gauge declined to 14.0 from 17.9.
Ifo Institute president Clement Fuest said: "At the start of the year, sentiment among German managers is somewhat diminished.
"The German economy is starting the year in a cautious mood."
Claus Vistesen, chief eurozone economist at Pantheon Macroeconomics, said the index was "bafflingly weak" but noted the jump in the manufacturing index.
"The IFO is now telling the complete opposite story than the PMIs, and ZEW investor sentiment data, where expectations are now improving rapidly. The details are even odder in this respect. Manufacturing sentiment improved significantly, but it fell in services - in stark contrast to the jump in the services PMI - while confidence in construction also dipped further. Finally, confidence in wholesale rose a bit.
"Overall, it isn't unprecedented for the IFO to diverge from the rest of the main surveys, but the difference at the start of 2019 is jarring. We take comfort in the fact that manufacturing sentiment jumped at the start of the year. This is, after all, the most cyclically sensitive sector. Elsewhere, we need to see next month's PMI and IFO to see what's going on in services. Looking ahead, the prospect of a prolonged, and potentially global, outbreak of the coronavirus is a downside risk, though it is much too soon to judge how this will impact business sentiment, if at all."
Oxford Economics said: "After last week's surprisingly positive purchasing managers' index (PMI) data, today's release is somewhat disappointing. However, the Ifo reading for German manufacturing did rise to a seven-month high, supporting out expectations for a gradual recovery in the country's industry.
"The main disappointment was in services, which are prone to be volatile, so we maintain out view that recession risks are fast abating for Europe's largest economy and expect Germany's growth will pick up a little, to 0.2% q/q in 2020's first quarter. Downside risks from industry, global trade and the threat of US car tariffs remain, however."