G7 pledges action to protect global economy during pandemic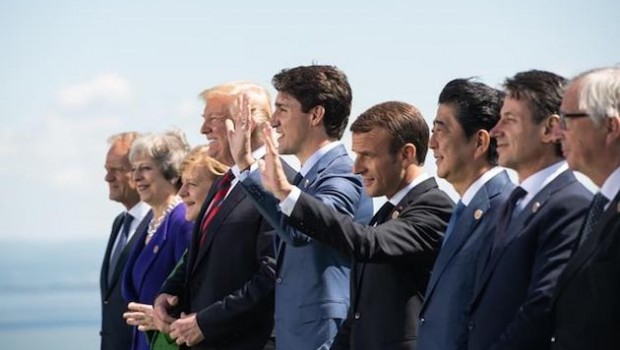 The G7 has pledged to do "whatever is necessary" to help support the global economy, which has been sent reeling by the coronavirus pandemic.
Speaking after the G7's weekly conference call on Tuesday, the countries' finance ministers and central bank governors issued a joint statement.
They noted: "Collectively G7 nations have already enacted a wide-ranging set of health, economic and financial stability measures.
"We will do whatever is necessary to restore confidence and economic growth, and to protect jobs, businesses and the resilience of the financial system. We also pledge to promote global trade and investment to underpin prosperity."
They did not detail any new measures, however.
The coronavirus pandemic has rocked economies around the world, as travel is curtailed, planes are grounded, borders are closed, shops, hospitality and leisure venues are shut down, and people are urged to stay at home, to prevent spreading the disease. Markets have tumbled, with the FTSE 100 at one point plunging below the key 5,000 barrier and the pound also falling heavily.
Central banks and governments have already moved to mitigate some of the worst economic fallout, however. The Bank of England has slashed the cost of borrowing from 0.75% to 0.1%, while the Chancellor Rishi Sunak unveiled a £350bn package of measures intended to support businesses through the crisis.
The European Central Bank has announced a new package of quantitative easing, while in the US, the Federal Reserve has announced a raft of measures, including buying corporate bonds, providing guarantees for direct loans to companies and plans to provide smaller companies with credit.
A planned $2trn package of support for business and consumers is making its way slowly through Congress. Wall Street jumped on Tuesday on hopes that lawmakers were close to agreeing the deal.
The G7 consists of Canada, France, Germany, Italy, Japan, the UK and the US.