French inflation unexpectedly slows in September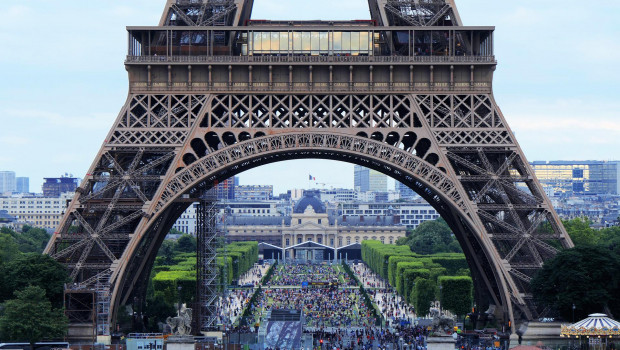 French inflation unexpectedly slowed in September, official data showed on Friday, as food prices started to moderate.
According to the National Institute of Statistics and Economic Studies (INSEE), the harmonised index of consumer prices rose 5.6% year-on-year, compared to a 5.7% rise in August. Most analysts had been looking for a 5.9% increase.
Food prices grew 6.9%, a notable improvement on August's 11.2% hike. In contrast, energy prices jumped 11.5% following a 6.8% increase a month earlier. The rise in energy prices was largely attributed to reduced government subsidies and the rising cost of oil.
Core inflation, which strips out more volatile elements such as food and energy, was unchanged at 4.9%.
Charlotte de Montpellier, senior economist, France and Switzerland, at ING, said: "The trend towards disinflation is well underway in France, with a slowdown in the growth of prices for food, services and manufactured goods.
"Nonetheless, the recent rise in oil prices means that the trend is less clear-cut than expected, and more gradual, and further spikes in inflation caused by energy inflation cannot be ruled out in the coming months.
"The disinflation process is therefore likely to take longer than expected."
Claus Vistesen, chief Eurozone economist at Pantheon Macroeconomics, said: "Looking ahead, [we] see a further decline in core and food inflation, while the energy component is now more uncertain. Base effects point to a drop in October and November, but then a big increase in December."
Eurozone inflation is widely expected to fall to around 4.5% when data for the wider bloc is published later on Friday.
All European Union countries use the same methodology to calculate HICP.