First studies into vaccine efficacy against Omicron spark cautious optimism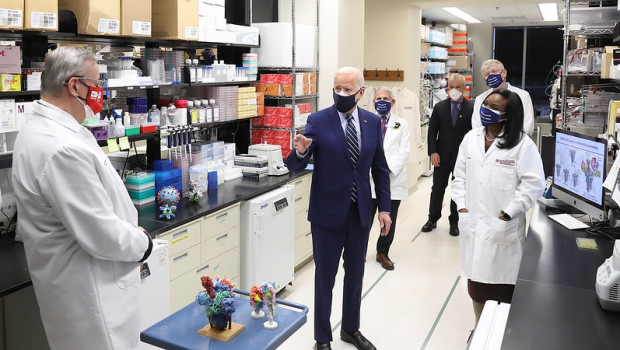 Experts reacted with cautious optimism to the results of the first studies into the efficacy of vaccines against the Omicron variant of Covid-19.
While the new variant did lower vaccine efficacy, the loss was not complete.
A study in South Africa among 14 persons given who were administered two doses of the Pfizer-BioNTech shot revealed a 41-fold reduction in the level of virus-blocking antibodies that it generated, when compared to its efficacy against the strain of SARS-CoV-2 that was dominant when the pandemic began.
According to the lead investigator of the first study, Alex Sigal, the head of research at the Africa Health Research Institute in Durban, a "good" booster was likely to reduce people´s chance of becoming infected, particularly the odds of becoming severely ill.
Furthermore, a second study conducted at Sweden's Karolinska Institute was more optimistic, showing that the fall in antibody count was only slightly greater than in the case of Delta, while a German study yielded a 37-fold reduction in the number of antibodies that were generated.
Sigal reportedly recommended that fully vaccinated individuals receive a booster and that those previously infected should get a shot.
The study conducted by Sigal also revealed that the level of neutralising antibodies among the volunteers who had been vaccinated and who had also suffered a previous bout of Covid-19 were significantly higher, providing reasonable protection against Omicron.