Fed's Williams says there's still 'work to do', 'a lot of uncertainty ' around inflation outlook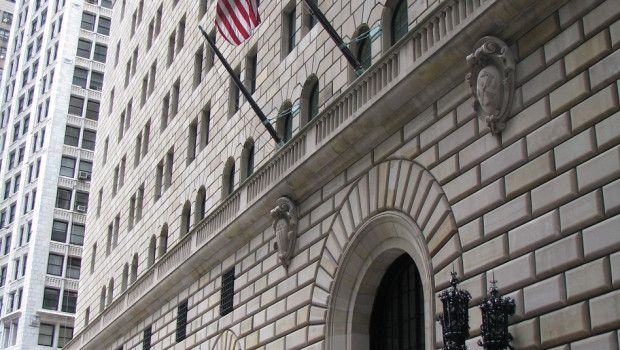 The Federal Reserve has its work cut out for it in bringing supply and demand into balance, a top official said.
Indeed, in the opinion of the head of the Federal Reserve Bank of New York, John Williams, monetary policy would need to be kept "sufficiently restrictive" for a "few years".
Speaking at the Wall Street Journal CFO Network Summit in New York, Williams said that: "To me, the important thing is we need a sufficiently restrictive stance, we need to retain a sufficiently restrictive stance of policy, we're going to need to maintain that for a few years to make sure we get inflation to 2%, then eventually we'll get interest rates presumably back to more normal levels."
"If I roll back to think about the December projections [...] where the vast majority of my colleagues put in the funds rate ending this year between 5% and 5.5%, with quite a few at 5% to 5.25%, and 5.25% to 5.5%, my view is that still seems a very reasonable view of what we'll need to do this year in order to get supply and demand in balance and bring inflation down," the central banker explained.
Underlying demand in the economy remained "very strong", he said.
Williams added that there was "a lot" of uncertainty around the outlook for inflation.
Broad financial conditions had tightened "a lot" over the past year, which was consistent with the Fed's shift to a "restrictive stance overall".
The policymaker, who was also the vice-chairman of the Federal Reserve Board of Governors, also said he was seeing more positive signs for economic growth around the globe, as well as some signs of resilience in the US economy.
On the other hand, wage growth was "way above" levels compatible with inflation at 2.0%, the jobs market was "extraordinarily" tight and the backlog of demand in the economy remained "strong".
-- More to follow --