Federal Reserve keeps rates unchanged, Bullard dissents
Two-year Treasury note yield down 8 basis points on dot plot
'Law is clear and I fully intend to serve it' - Powell
SEP points to only two rate cuts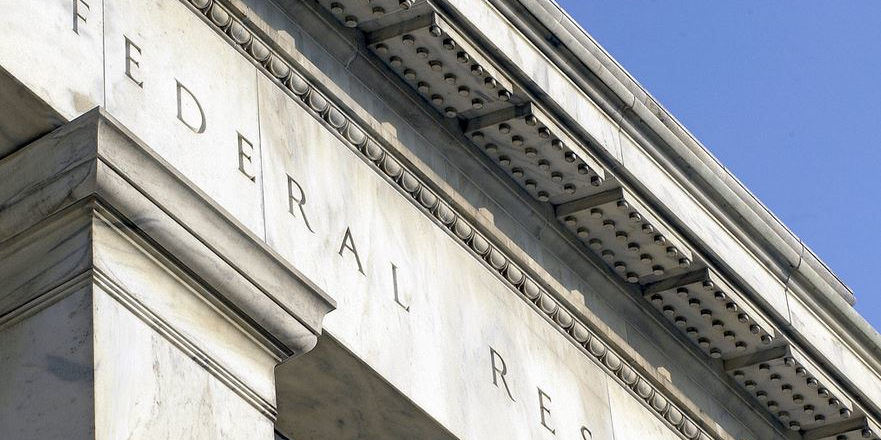 The Federal Reserve kept rates on hold on Wednesday, but central bankers in Washington D.C. noted that "uncertainties" around the economic outlook had increased, with one rate-setter, James Bullard, breaking ranks and voting for an immediate 25 basis point reduction in the Fed funds rate.
As expected by analysts, in their policy statement, the Federal Open Market Committee highlighted the "strength" in the labour market, saying that job gains had been "solid", on average, in recent months, even as it noted "soft" business investment, inflation running below target and the decline in so-called market-based measures of inflation compensation.
It also said that longer-term inflation expectations were "little changed".
Nonetheless, in his post-meeting press conference, Fed chairman Jerome Powell explained that rate-setters were "quite mindful" of the risks but first wanted to see if any trends that surfaced were "sustained" but that they were "prepared to move", adding that indicators linked to sentiment could be "volatile".
And regarding the risk that he might be demoted by the White House, Powell said the law was "quite clear, I have a four-year term and I fully intend to serve it".
Nine FOMC members voted in favour of Wednesday's decision to keep the target range for the Fed funds rate unchanged at 2.25-2.50%, with Bullard, the head of the Atlanta Fed, dissenting.
"The Committee continues to view sustained expansion of economic activity, strong labor market conditions, and inflation near the Committee's symmetric 2 percent objective as the most likely outcomes, but uncertainties about this outlook have increased," the FOMC said in its statement.
Ahead of Fed chairman Jerome Powell's press conference, as of 1903 BST the S&P 500 was 0.24% higher to 2,924.97, alongside a gain of 0.24% to 26,528.63 for the Dow Jones Industrials and an advance of 0.21% to 7,970.99 for the Nasdaq Composite.
In parallel, the yield on the benchmark two-year US Treasury note fell steeply following the release of the FOMC's statement and was six basis points lower to 1.81%, while that on the 10-year note was off by two basis points to 2.04%.
Some market commentary linked the drop in short-term yields to the decline seen in policymakers' estimates for the long-run neutral interest rate as per the latest dot plot graph.
The longer run range for the Fed funds rate was now seen at 2.4-3.3%, versus 2.5-3.5% beforehand.
For 2019, US central bankers lowered their projection for the Fed funds rate from 2.4-2.9% to 1.9-2.6% and for 2020 from 2.4-3.4% to 1.9-3.1%.
"Split decision guarantees nothing; trade is the key [...] 'Patient' is gone, replaced by the line road-tested by Chair Powell on June 4, that the Fed "will act as appropriate to sustain the expansion", given the perceived absence of a near-term inflation threat," said Ian Shepherdson, chief economist at Pantheon Macroeconomics.
"They might be wrong about the latter, given that the Dallas Fed trimmed mean PCE rose at 2.4% annualized rate in the three months to April - the fastest pace in nearly 11 years - but for now that doesn't matter. We have no reason to expect the macro data to push the Fed to ease, with growth set to average 2.5% in Q1 and unemployment still falling, so this is really all about trade."
For his part, Paul Ashworth, chief US economist at Capital Economics said: "Arguably the most important point, though, is that not one of the 17 officials expects more than 50bp of rate reductions over the next few years, which is likely to come as a disappointment to markets, where 100bp of cuts are fully priced in.
"Overall, we think this supports our view that the first rate cut will be delayed until September, with another 25bp reduction coming in December and then a final cut in March next year."