Fed cuts by 25 basis points, says outlook still 'uncertain'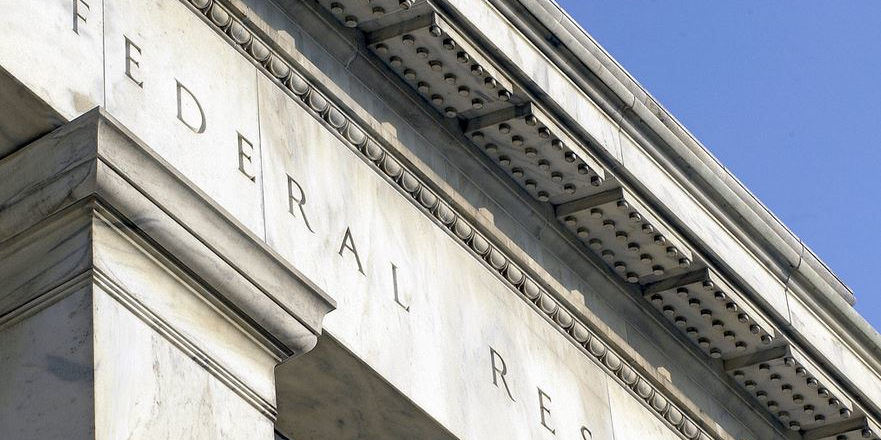 America's central bank cut its main policy rate further and now several of its top officials believed that it would need to be lowered again before the year was out.
In its policy statement, the Federal Open Market Committee, the monetary authority's main policy-making body, reiterated that uncertainties around the outlook "remained" and that it would "act as appropriate to sustain the expansion".
As expected by most analysts, the target range for short-term official interest rates was reduced by another 25 basis points to a range of 1.75-2.0%.
And according to the so-called 'dot-plot' graphs provided alongside its policy statement, seven of the Fed's 17 board members and regional Federal Reserve bank presidents now believed that the most appropriate course of action would be another 25 point cut before end-2019.
That was roughly in-line with what Fed funds futures were pricing in at the time, according to the CME's Fed Watch tool.
Fed funds futures were pricing in roughly 66% odds of a cut to 1.50-1.75% by April 2020, a lower probability than was typically seen before a cut in rates.
Five policymakers thought the target range should be at 2.0-2.25% at the end of the year and two of them, with Esther George and Eric Rosengren having voted against Wednesday's rate cut.
In any case, in his post-meeting presser, Fed chairman, Jerome Powell, said that the central bank was prepared to move "forcefully" if necessary.
On the flip-side, James Bullard, the head of the Atlanta Fed, voted for a 50 basis point reduction.
Not all regional Fed presidents have a vote in policy decisions in any chosen year.
Regarding rate-setters' expectations for the economy, their projections for the rate of growth in gross domestic product in 2019 and 2020 had shifted slightly higher since their meeting in June, while those for prices were little changed.
Commenting on the FOMC policy statement and related materials, Ian Shepherdson at Pantheon Macroeconomics said: "We are baffled by the lack of change in the economic forecasts for 2020.
"The overriding message here, then, is uncertainty, which has generated forecasts showing that not much will change in either the economy or policy. Probably, this will turn out to be wrong, but it's just not possible to say with any confidence in which direction, or when."