Fed stays put on rates, leaves door open to a further hike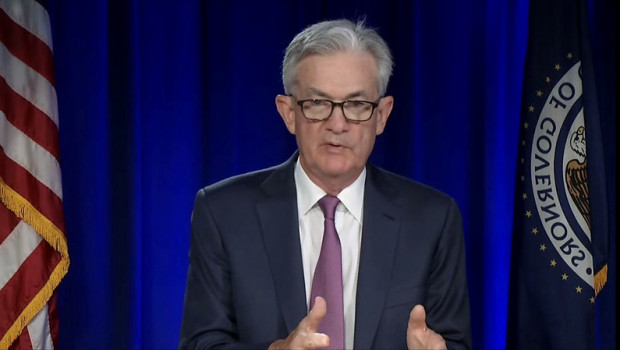 The Federal Reserve stood pat on interest rates, even as it left the door open to a further interest rate hike before the year was out.
However, the economic projections submitted by the central bank's top officials showed that the median forecast for the Fed funds rate for 2024 had been raised by 50 basis points to 5.1%.
Economists had been expecting one more rate hike in 2023 and one less cut next year, not two less.
The upside to the new Summary of Economic Projections was now calling for gross domestic product growth of 1.5% during the following year, instead of the expansion of 1.1% that they anticipated in June.
On the other hand, the core price deflator for personal consumption expenditures, the Fed's preferred price gauge, was still seen rising by 2.6%.
In their policy statement, policymakers highlighted that the banking system remained resilient and that they remained "highly attentive" to inflation risks.
Nevertheless, they conceded that the impact of tighter credit conditions for households and businesses and its impact on the economy, jobs and inflation was "uncertain".
Rate-setters also reiterated that monetary policy worked with lags that they were taking into account.
Wednesday's interest rate decision was unanimous.
"This is a hawkish hold, signalling higher-for-longer, but the Fed's intentions today are not a set of promises," Ian Shepherdson, chief economist at Pantheon Macroeconomics said.
"They will react to the data, and our take on the data is that core inflation will fall faster than they expect, and the labor market will loosen more than they expect. We see no reason to change our base case that the Fed will be easing by 150bp next year, starting in the spring, though the market reaction right now to the dots is understandable."
-- More to follow --