Fed stays put, keeps target range for Fed funds at 2.0%-2.25%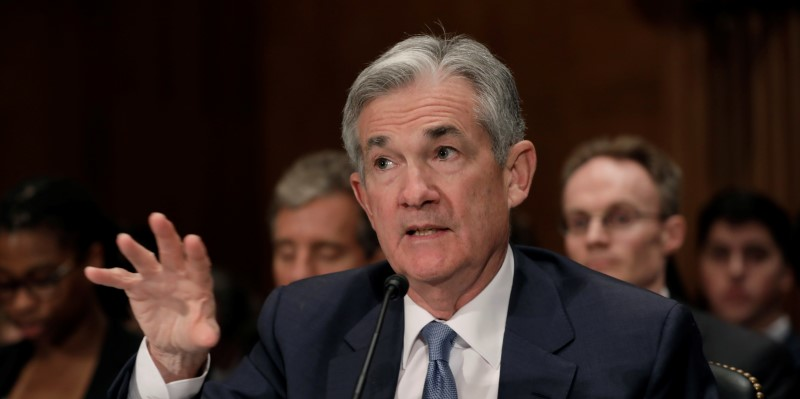 The US central bank decided to stay put on interest rates, reiterating that it expected a "gradual" pace of interest rate hikes to be needed in order to sustain the ecomomic expansion and the "strong" labour market, while keeping inflation near its "symmetric" 2.0% target.
Following its deliberations, the Federal Open Market Committee kept the target range for the Fed funds rate at between 2.0% to 2.25%.
In their post-meeting statement, policymakers at the Federal Reserve also said gauges of inflation expectations were "little changed on balance" and that they continued to see the risks to the economic outlook as balanced.
They did note the "moderation" in the pace of business investment in comparison to earlier in the year, but overall the statement was upbeat, describing the economy, hiring and consumption as strong.
In an immediate reaction to Thursday's unanimous decision, the yield on the benchmark two-year US Treasury note was flat at 2.96% and that on the 10-year note was unchanged at 3.23%.
Commenting on Thursday's Fed decision, Ian Shepherdson at Pantheon Macroeconomics said: "Strong earnings growth, still-low rates, and the need to rebuild and renew the capital stock should keep capex rising at a decent clip. We're slightly surprised the Fed didn't mention the drop in stocks, though the rally over the past week means that the net impact on financial conditions since the market's peak is very small.
"Assuming that remains the case, a rate hike next month is a done deal, but what we really want to see is how the Fed's thinking evolves over the first few months of next year if the labor market continues to tighten and wage growth picks up, as we expect."
For his part, Rhys Herbert at Lloyds Bank said the policy statement was "consistent" with another 25 basis point interest rate hike at the December FOMC.
"The initial market reaction to today's announcement was muted. The US dollar is modestly higher but US Treasury yields are little changed," Herbert said.
"Beforehand markets attached about an 80% probability to a December rate hike with two further 0.25% increases expected in 2019 and subsequent trading has seen almost no move in those probabilities."