Fed ready to step in if inflation spirals - Powell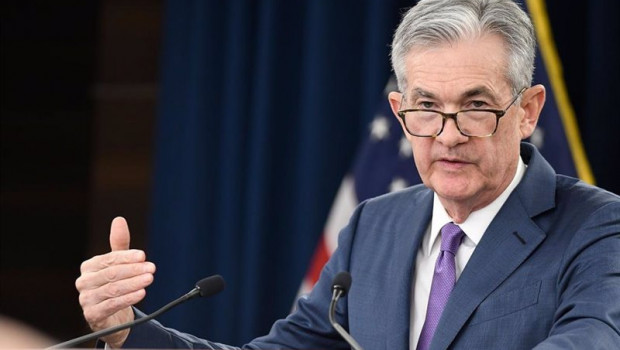 Jerome Powell has assured Congress that the Federal Reserve is prepared to step in should inflation surge out of control, but insisted recent rises were likely largely temporary.
On Tuesday, the US Department of Labor said the consumer price index had jumped 5.4% year-on-year in June, a 13-year high and well above expectations.
The producer price index, released on Wednesday, also spiked, rising 7.3% in the 12 months through June, the biggest year-on-year rise since November 2010. Analysts had been expecting a rise closer to 6.8%.
The data has prompted concerns that the US economy could be overheating, increasing pressure on the Fed to tighten monetary policy. The Fed's target for inflation is currently around 2%.
In prepared remarks issued on Wednesday ahead of a hearing of the financial services committee, Powell, the Fed chair, acknowledged that inflation had increased "notably" and would likely "remain elevated in the coming months before moderating".
He added that the central bank "would be prepared to adjust the stance of monetary policy as appropriate if we saw signs that the path of inflation or longer-term inflation expectations were moving materially and persistently beyond levels consistent with our goal".
But Powell also insisted that the recent surge was expected to prove temporary.
"Inflation is being temporarily boosted by base effects, as the sharp pandemic-related price declines from last spring drop out of the 12-month calculation," he said.
"In addition, strong demand in sectors where production bottlenecks or other supply constraints have limited production has led to especially rapid price increases for some goods and services, which would partially reverse as the effects of bottlenecks unwind."
Ian Shepherdson, chief economist at Pantheon Macroeconomics, said: "The chair did not directly allude to his previously-expressed view that rising labour supply in the fall will prevent the reopening inflation spike from becoming embedded, though he did note that labour participation right now is little changed from a year ago, and is still low.
"On the policy front, Powell said that the 'substantial progress' needed to trigger tapering is 'still a ways off' but that debate will continue in coming months. In short, no change from the June FOMC meeting and no hint that the latest round of inflation data are threatening Powell's core view."