Fed raises rates by 25bp, says more hikes anticipated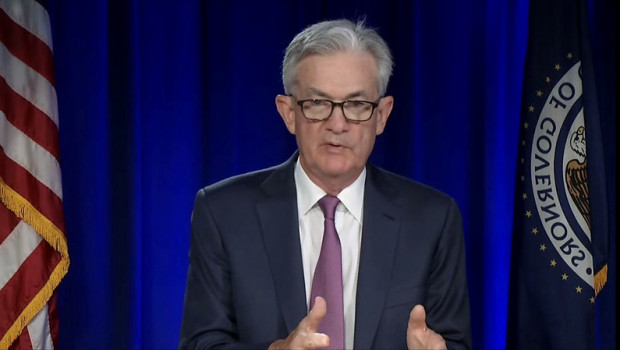 The US central bank raised the range for its benchmark interest rate by 25 basis points to 4.5-4.75% and said it foresaw further hikes.
In his press briefing following the Federal Open Market Committee's meeting, its chairman explained that with inflation running at multi-decade highs the job was "not yet fully done".
At one point during the question and answer session, he also said that it was "very difficult" to manage the risk of doing too little, to then only see inflation spring back a few quarters down the road.
Yet if inflation came down faster than expected then the Fed had the tools to remedy that, he added.
Jerome Powell put special emphasis on core services prices excluding housing, saying that there was a lot of work left to do until they saw inflation coming down in that part of the economy.
He also said that around 60% of those price categories were sensitive to the amount of slack in the economy, which in his opinion likely meant that slack was needed in the jobs market.
The employment cost index was an indicator they especially liked and had declined but the latest readings showed wage inflation remained too high.
Yet he believed that any downturn might be limited, referencing fiscal stimulus measures as one of the reasons.
Powell also made the point several times how price stability was the bedrock of longer-term economic growth.
"We are strongly resolved to complete this task [...] because it has benefits for the public for many, many years."
The longer that inflation remained high the bigger the risk that it would become entrenched, he said.
The Fed chairman however was not especially aggresive when it came to easier financial conditions, saying that they had indeed tightened in 2022 and that short-term moves was not what interested policymakers.
Based on policymakers' outlook neither die he anticipate interest rate cuts before the year was out, but if inflation did come down faster than anticipated then that would factor in.
As of 2007 GMT, the Dow Jones Industrials had stabilised and was edging up by 0.16% to 34,140.96, the S&P 500 was up by 1.14% to 4,123.24 and the Nasdaq Composite had jumped 2.07% to 11,819.86.
In parallel, the yield on the benchmark 10-year US Treasury note had retreated by 14 basis points to 3.407%.