Factory gate inflation hits record high in China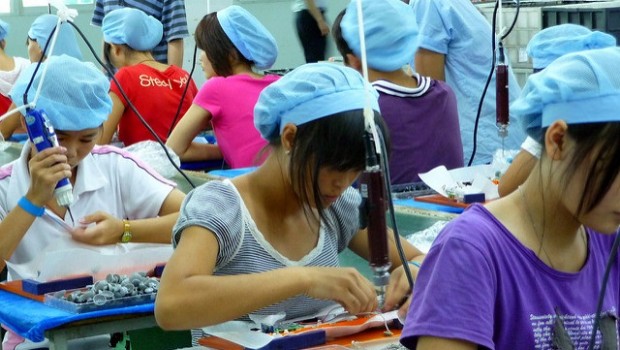 Factory gate inflation soared in China last month, official data showed on Thursday, fuelled by record commodity prices.
However, softening demand meant the consumer price index came in below forecasts.
According to the National Bureau of Statistics, the producer price index rose 10.7% year-on-year in September, the biggest rise since records began in 1996 and ahead of analyst forecasts for 10.5%. PPI rose 9.5% in August.
Within that, excavation PPI soared 49.4%, largely because of heavy rises in the price of coal, while raw materials inflation increased to 20.4% from 18.3%.
A coal shortage, caused by high prices alongside surging demand as the economy re-opens post Covid-19, has forced some factories and businesses to ration power use. Homes in a number of provinces also experienced electricity outages last month.
In contrast, CPI rose 0.7% year-on-year, against an 0.8% increase in August. Analysts had been expecting CPI of 0.9% in September.
Water, electricity and fuel CPI rose 2.6% year-on-year from 1.8%, but food price inflation shrank to -5.2% from -4.1% a month previously, as pork prices continued to fall heavily.
Craig Botham, chief China economist at Pantheon Macroeconomics, said: "Energy price inflation climbed for both producers and consumers in September, amid widespread shortages and rationing, linked to soaring coal prices. For consumers, the effect was more than cancelled out by ongoing food price deflation, but producers enjoyed no such offset.
"A print of 10.7% takes PPI to its highest in over 20 years and will be putting pressure on profit margins, but we continue to expect the no policy response from the People's Bank of China while consumer inflation remains under control. A target of 3% means substantial headroom remains."
Rabobank said: "We are looking at both deflation and inflation in China, versus just inflation everywhere else. Moreover, we are back to extensive versus intensive growth, which Wall Street no longer understands.
"The problem is no central bank can bail out the physical economy from shortages."