Eurozone trade surplus boosted by declining imports in January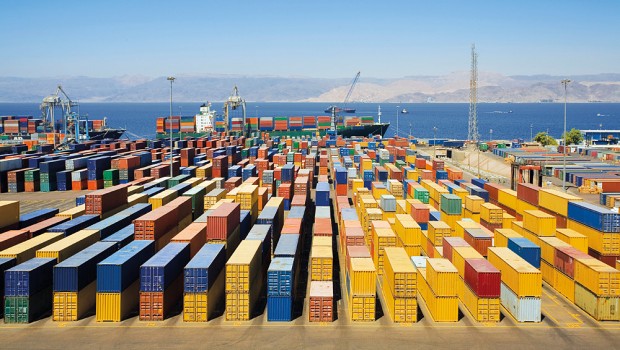 The Eurozone trade surplus received a boost in January, as imports dropped, while exports remained unchanged, figures released on Wednesday by the European Union's statistic office showed.
According to data released by Eurostat, unadjusted imports fell 6% in annual terms to €140.3bn (£101.5bn) in January, while exports were broadly flat at €148.2bn, producing a surplus of €7.9bn, falling below analysts' expectations of a €15bn reading.
Eurostat said the unadjusted balance was mainly attributable to a sharp decline in the cost of energy imports, which, for the whole European Union, dropped 37% year-on-year in January to €26.4bn, while the EU deficit in energy trade fell 36.8% to €20bn.
Figures showed that the EU's trade gap with China grew 35.8% to €18.6bn, while the 28-country bloc's trade deficit with Russia, its biggest energy supplier, almost halved to €5.4bn.
Following the European Central Bank's decision to implement a quantitative easing programme, markets in the Eurozone have been boosted by the declining euro, but analysts insisted it would take some time for exports to benefit from the weakened currency.
"The positive effect of the weaker euro on the exports will take a much longer time to show up," said BNP Paribas' analyst Dominique Barbet.
Due to technical issues, seasonally adjusted numbers were not available for release, Eurostat said on Wednesday.