Eurozone trade narrows in January on weaker imports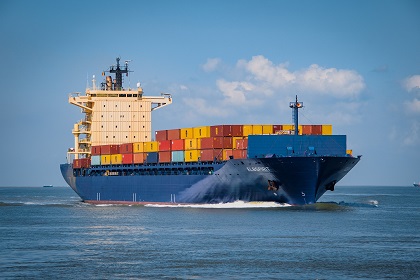 The single currency bloc's shortfall on trade in goods with the rest of the world narrowed at the start of 2023, but only because imports fell more quickly than exports.
According to Eurostat, in seasonally adjusted terms, the Eurozone's trade deficit on goods fell from -€13.4bn for December to -€11.4 in January.
Exports declined at a month-on-month clip of 1.1% to reach €241.5bn, for a second month in a row, alongside a 1.8% drop in imports to €252.9bn, with the latter constituting a fifth consecutive fall.
In non-seasonally adjusted terms, the Eurozone saw a €30.6bn shortfall in January, little changed from -€30.2bn in January 2022.
Commenting on the latest figures, Melanie Debono, senior Europe economist at Pantheon Macroeconomics, pointed out that the fall in imports compared to the surge seen early in 2022 on the back of higher energy prices.
"The fall in imports from China in January marked the fifth consecutive monthly decline; if the slide continues we will see further improvements in the EZ trade deficit in the first half of the year," she added.
"All told, today's data suggest that, as happened in Q4, net trade will provide a significant boost to GDP, at least in Q1, any off-setting price effects from the deflators to real net trade data notwithstanding."