Eurozone trade deficit widens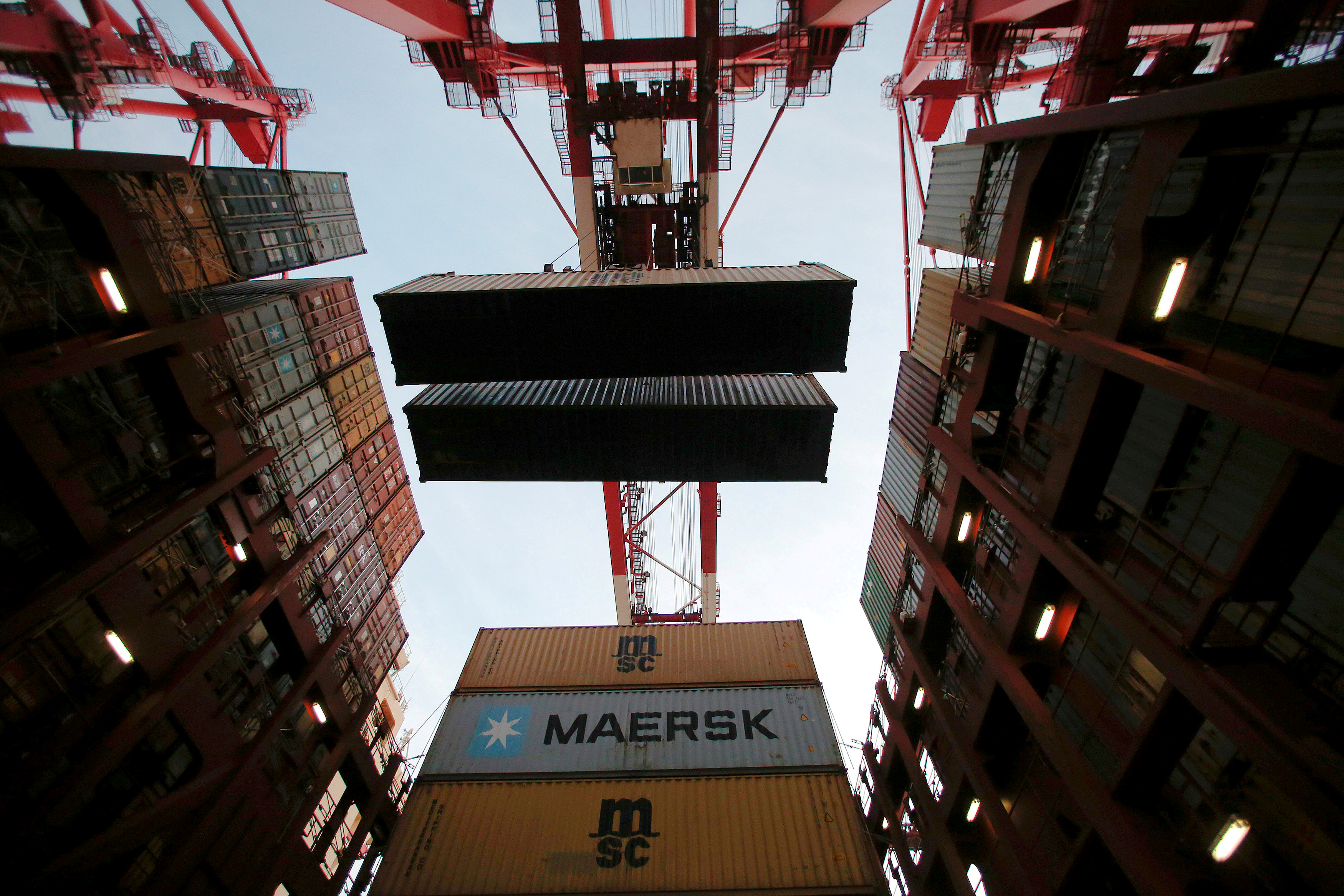 The Eurozone's trade deficit widened in April, official data showed on Wednesday, as industrial output came in below expectations.
According to first estimates from Eurostat, the European Union's statistics office, the Eurozone exported €223.9bn of goods to the rest of the world, an increase on 12.6% year-on-year. Imports surged 39.4%, to €256.5bn, driven by a further hike in energy imports.
As a result, the trade deficit was €32.4bn, compared to a surplus of €14.9bn in April 2021. Month-on-month, imports jumped 7.1% while exports rose by just 1.5%.
Eurostat also published industrial production data, which showed a rise of 0.4% month-on-month on a seasonally adjusted basis, compared to a downward-revised 1.4% slide in March. That was marginally weaker that consensus, for 0.5%. In the wider EU, industrial production nudged 0.3% higher, compared to a 1.0% fall in March.
Year-on-year, Eurozone industrial production fell 2.0% and by 0.5% in the wider bloc.
Melanie Debono, senior Europe economist at Pantheon Macroeconomics, said: "Industry will be a drag on this quarter, but we will still expect Eurozone GDP growth to accelerate a touch thanks to the rebound in services activity. April's rise in industrial was broad-based by sector, except for a small fall in capital goods production.
"By country, the data confirmed that industrial output rose in Italy, Spain and German but fell in France.
"We think that over the second quarter overall, [industrial output] will shrink by 1.0% to 1.5% quarter-on-quarter. The sector is being strangled by lingering pandemic-related supply constraints and bottlenecks related to China's zero-Covid policy. It is also facing higher energy prices as a result of the war in Ukraine, which will only rise further as the EU moves to ban Russian oil imports."
Bert Colijn, senior economist, Eurozone, at ING, noted: "The environment for industry remains lacklustre. It is still dealing with large amounts of backlogs that guarantee production for the months ahead, but supply chain problems continue to cause delays for certain product groups. At the same time, demand is weakening as new orders are falling.
"Input price inflation, which is barely abating, adds to the squeeze that manufacturing businesses find themselves in for now."
Among individual trading partners, the EU's trade deficit with Russia – its main energy supplier – surged to €62.6bn in the first quarter, compared to €14.7bn in the same period of 2021.
The trade gap with China rose to €122bn in the first quarter compared to €65.8bn a year previously. China is Europe's biggest trading partner.