Eurozone retail sales stagnant in April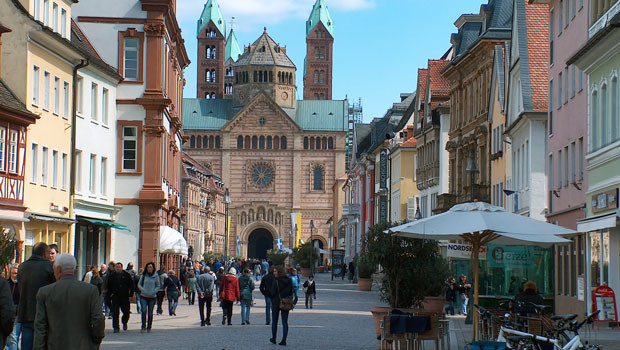 Retail sales in the Eurozone stagnated in April, official data showed on Tuesday, missing expectations for a small uptick.
According to Eurostat, the statistical office of the European Union, the seasonally-adjusted volume of retail trade was 0.0% in the Eurozone, after falling by an upwardly-revised 0.4% in March. Expectations had been for a 0.2% improvement.
Across the EU as a whole, retail sales edged up 0.1%.
Among individual countries, Germany - the bloc's biggest economy - reported a 0.8% improvement, partially reversing March's 1.3% decline. In Spain, sales rose by 1.4% but they fell by 1.3% in France.
Non-food products ticked 0.5% higher, but food, drinks and tobacco sales declined by 0.5% and automotive fuels fell 2.3%.
Year-on-year, retail sales were down 2.6% in the Eurozone and 2.9% in wider bloc. Analysts had been looking for a 3% annual decline in the Eurozone.
Melanie Debono, senior Europe economist at Pantheon Macroeconomics, said: "April's outturn was weaker-than-expected, but the significant upward revisions to the declines in March and February make this a decent report nonetheless.
"The carry-over - if Eurozone retail sales volumes held at April's level in May and June - points to a 0.4% quarter-on-quarter fall in retail sales volumes in the second quarter, worse than the upwardly revised 0.2% decline in the first quarter and marking the sixth straight quarterly fall in retail sales.
"We think sales will rise in May and June: consumer confidence has stalled but inflation slid in May and is likely to fall again in June, while wage growth likely picked up. But the rebound will be limited."
Mateusz Urban, senior economist at Oxford Economics, said: "While this halted the string of monthly falls seen in February-March, it was nevertheless a downside surprise as consensus was expecting a minor pick up.
"Overall, we see little hopes for a rebound in retail sales before real wages start to rebound later this year, with modest consumption recovery over the second quarter fully due to services."