Eurozone retail sales beat expectations in February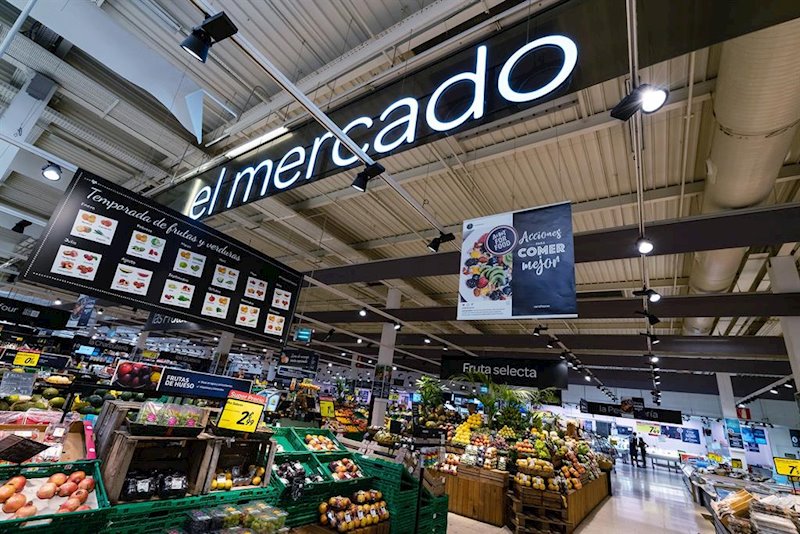 Retail trading in the eurozone beat expectations in February as non-food sales reversed a plunge the previous month, official figures showed.
Sales rose 3% from a month earlier, outstripping analysts' average forecast of 1.7% growth, Eurostat said. The annual decline improved to 2.9% from a revised 5.2% drop in January and also beat consensus.
The result was driven by a 6.8% increase in non-food sales after a 9.9% drop in January. February's rebound offset a 1.1% dip in sales of food and drink. Internet shopping crept up 0.4% and automotive fuel sales increased 37%.
The increase reflected the partial reopening of some eurozone economies from lockdowns led by Austria with a 28% increase, Slovenia, up 16.4% and Italy where sales rose 8.4%. Retail sales in Germany, Europe's biggest economy, rose just 1.2% and sales fell 1.2% in France.
Covid-19 cases have been rising again in many eurozone countries including Italy, France and Germany. Italy has reimposed restrictions and Angela Merkel, Germany's chancellor, has said an "emergency break" would be needed to stem an increase in infections.
Claus Vistesen, chief eurozone economist at Pantheon Macroeconomics, said: "This is a decent headline, though it doesn't do much to alter the overall poor outlook for sales through Q1 as a whole. In addition, any strength at the end of Q1 will come at the expense of weakness at the start of Q2 as new restrictions are implemented to hold back the virus."
Vistesen said he expected solid gains for retail sales over the second quarter but that early data for April would be poor.