Eurozone Q3 GDP revised down a touch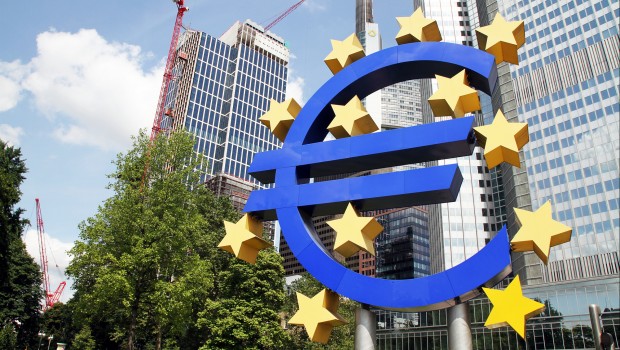 Eurozone GDP grew a touch less than initially estimated in the third quarter, according to figures released by Eurostat on Friday.
On the quarter, GDP rose 12.6% in the three months to September, down a smidgen from the initial estimate of 12.7% but much improved on the 11.8% contraction seen in the second quarter.
On the year, meanwhile, GDP fell 4.4%, worse than the initial estimate of a 4.3% decline. This compares to a 14.8% contraction in the second quarter.
Pantheon Macroeconomics said: "We don't see any additional details in this GDP report, so there isn't much to report in the end. The revision was trivial, and while the overall performance was stronger than expected compared to the initial consensus of a 10% q/q rebound - the near-term outlook is now deteriorating rapidly.
"We suspect the new milder lockdowns in services will extend into December, threatening a decline in GDP towards 3%, double our initial assumption. That said, the jury is still out. The good news is that Europe should be gradually reopening over Christmas, which would be much welcome news both for the economy and for households more generally."