Eurozone inflation ticks higher as expected in February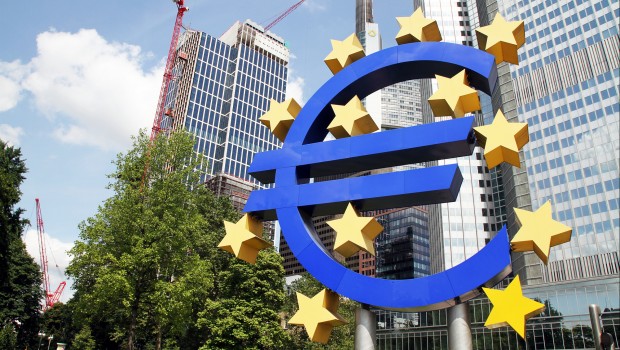 Inflation in the eurozone rose as expected in February, according to data released by Eurostat on Friday.
Inflation came in at 1.5%, up from 1.4% the month before, in line with the initial estimate and consensus.
Meanwhile, the core rate slipped to 1% last month from 1.1% in January, also in line with the initial estimate and consensus expectations.
Energy and food and alcohol and tobacco inflation were the main drivers behind the increase, at 3.6% and 2.3%, respectively.
Annual inflation in the European Union rose to 1.6% in February from 1.5% the month before.
Claus Vistesen, chief eurozone economist at Pantheon Macroeconomics, said this was "the calm before the dreaded Easter volatility" in March and April.
"Base effects in oil prices suggest that energy inflation will increase a bit further this month, before easing through the summer. Inflation in food, alcohol and tobacco, however, will dip as base effects from last year's one-off tax hike on tobacco in France are eliminated.
"The core rate was held back by a 0.2 percentage points in services inflation, to 1.4%, while inflation in non-energy goods edged higher to 0.4%, from 0.3% in January. Leading indicators suggest that the trend in core inflation should be rising, but the next few months will be tainted by the dreaded Easter effect. The core rate likely will be severely depressed in March, before a big rebound in April."
Oxford Economics said: "Looking ahead, we continue to think that strong wage growth in the eurozone will eventually feed through to inflation. But today's data suggest that any rise in core inflation over the course of 2019 is likely to be a very gradual process.
"On the plus side, low inflation will support consumers' spending power. Alongside a tight labour market driving wage growth, this underlines our forecast for relatively strong domestic demand in 2019."