Eurozone industrial production suffers worst monthly fall on record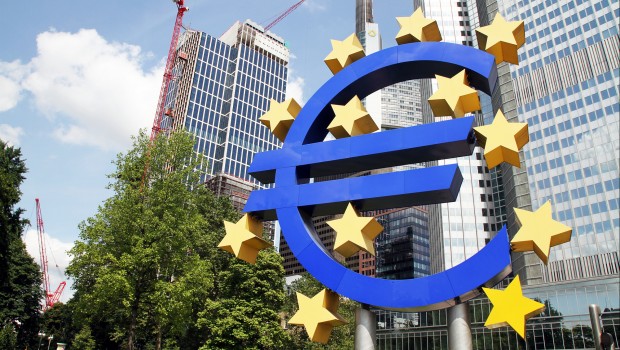 Eurozone industrial production suffered its worst monthly fall on record in March as Italian output tumbled, according to figures released by Eurostat on Wednesday.
Industrial production slumped 11.3% on the month, coming in a touch better than consensus expectations of a 12.5% decline but marking the biggest monthly drop since records began in 1991. On the year, production was down 12.9%, which was the steepest annual decline since August 2009.
In terms of countries, Italy - which went into lockdown first and closed production sites - was hit the hardest, with industrial output there down a whopping 28.4%, while Slovakia saw a 20.3% slump. France saw a 16.4% drop, while German output was down 11.2%.
Production of durable consumer goods fell by 26.3% on the month, while production of capital goods and intermediate goods declined 15.9% and 11%, respectively. Energy output was down 4% and non-durable consumer goods saw a 1.6% fall.
Melanie Debono, Europe economist at Capital Economics, said the decline in eurozone industrial output in March came as no surprise given the extremely weak national data already published.
"Worse is to come in April before the sector begins to gradually recover," she said. "Beyond April, the sector should begin to recover, but we are not holding our breath for a quick rebound. Many restrictions will stay in place for months to come. And with global demand set to remain exceptionally weak, we do not expect industrial activity to get back to the last year's levels for the rest of our forecast horizon, which ends in 2022."
ING also said things will get worse before they get better, as the lockdown was in place for the full month of April as opposed to roughly two weeks in March.
"From there on, there will be significant recovery as the reopening of plants will surely increase production from the very low April bottom. The recovery from there will be gradual due to the slow easing of measures, supply chain disruptions amid an uneven reopening of the global economy, and demand at lower levels than before the corona crisis."