Eurozone industrial production sparks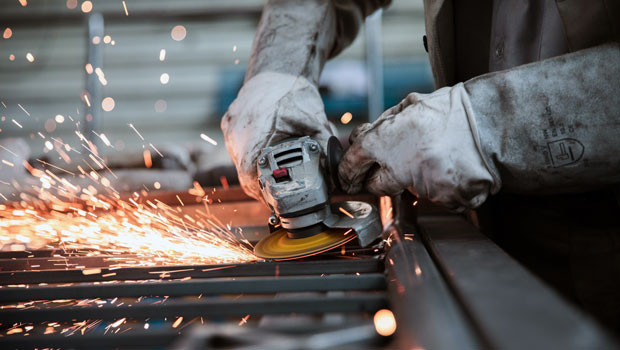 Industrial production unexpectedly pushed higher in the Eurozone in November, official figures showed on Friday.
According to Eurostat, the statistical office of the European Union, seasonally-adjusted industrial production rose 1%, and by 0.9% across the wider bloc. In October, industrial production fell by 1.9% in both the Eurozone and EU.
Analysts had been expecting a rise of 0.5% in the Eurozone.
Year-on-year, industrial production rose by 2% in both the Eurozone and EU.
Driving the growth was production of capital goods, which sparked 1%. Intermediate goods rose by 0.8%, while durable consumer goods nudged 0.4% higher. Production of energy fell 0.9% and non-durable consumer goods by 1.3%.
Among member states, in Germany - the bloc's biggest economy - industrial production increased 0.6% following a 1% fall in October. In France, it jumped 2.1%, from October's 2.6% fall, when the country was hit by industrial action.
Production in Spain fell 0.7% and by 0.3% in Italy.
Melanie Debono, senior Europe economist at Pantheon Macroeconomics, said: "The increase in industrial production, led by rebounds in France and Germany, is unlikely to have been enough to prevent a fall in output over the quarter as a whole, given an abysmal October."
Nicola Nobile, chief Italian economist at Oxford Economics, said: "While the industrial sector remains an area of weakness for the Eurozone, as it continues to face several headwinds, the recent sustained drop in commodity prices, together with supply constraints continuing to ease, could result in an industrial recession shallower than initially feared.
"This reinforces our view that while an industrial recession is underway, it's magnitude is likely to be far less than what we expected few months ago with the Eurozone expected to face a difficult but not extremely negative year."