Eurozone industrial production drops more than expected in July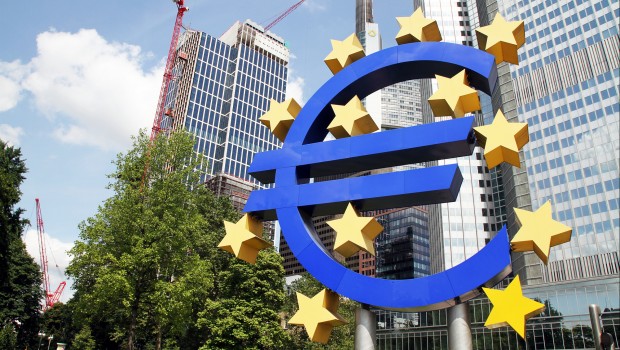 Eurozone industrial production fell more than expected in July, according to figures released by Eurostat on Thursday, adding weight to the case for more stimulus from the European Central Bank.
Industrial output declined 0.4% on the month compared to a revised 1.4% drop in June, missing expectations of a smaller 0.1% dip.
The production of energy was down 1.1% on the month, while output of capital goods and durable consumer goods rose by 1.5% and 1.2%, respectively. The production of non-durable goods ticked up 0.1%, while intermediate goods output was stable.
On the year, industrial production in the euro bloc was down 2% following a 2.4% decline the month before. Analysts had been expecting a 1.3% slide.
The production of capital goods, intermediate goods and energy fell by 3.4%, 3% and 1.4%, respectively, on the year. Output of non-durable consumer goods and durable consumer goods rose by 1.5% and 1.8%, respectively.
Jessica Hinds, European economist at Capital Economics, said the small fall in monthly eurozone industrial production in July marks a soft start to the third quarter and suggests the sector will continue to weigh on the wider economy. She said expectations are likely to have been downgraded after weaker-than-expected national data published earlier this week.
"Germany remains the weak link, with production down 0.8% m/m and 4.2% y/y in July, but Italy and Spain also recorded monthly drops in industrial output. The small rise in French production stands out and cements the recent divergence between German and French industry," she said.
"July's decline in eurozone production is particularly disappointing after June's 1.4% fall and the latest business surveys suggest that there will be no let-up for industry over the rest of Q3. Although both the manufacturing output PMI and the EC industrial sentiment index edged up in August, they failed to reverse July's sharp falls and are still consistent with production growth falling in year-on-year terms. After weighing on GDP growth in Q2, industry is set to remain a drag on the wider economy for some time to come."
Oxford Economics said the poor numbers add to the growing list of weak data, strengthening the case for the European Central Bank to announce a broad stimulus package later in the day.
ING economist Bert Colijn said: "For the ECB, the already wrapped up staff projections will be more important than today's production figures, but today's figures do come as a confirmation of the sluggish environment that the ECB is trying to battle. If minds have not been made up until now whether QE will be included in today's package or not, perhaps these disappointing production figures may play a small role in the decision after all."