Eurozone industrial output rises more than expected in June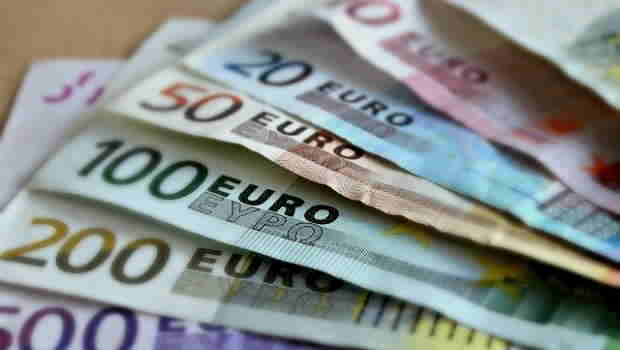 Industrial production in Europe's common currency rose more than expected in June, according to fresh data on Friday morning, although analysts were warning of a serious softening in the second half of the year.
The European Union's statistics office Eurostat said eurozone industrial production rose by a seasonally-adjusted 0.7% month-to-month in June, after an upwardly-revised 2.1% increase in May.
That was well above consensus expectations for a 0.2% expansion, while on a year-over-year basis, production grew 2.4%, up from 1.6% in May and also above the 0.8% pencilled in by economists.
In the 27-member EU as a whole, production was up 0.6% on the month - down from 1.9% in May - and 3.2% over the same time last year.
June's better-than-expected outcome, and May's significant upward revision, meant that eurozone industry grew 1.2% on the quarter, providing a boost to GDP growth in the second quarter, said Melanie Debono at Pantheon Macroeconomics.
June's rise in industrial production excluding construction was driven by increases in capital goods and energy output, by a respective 2.6% and 0.6% month-on-month.
Those increases more than offset declines in consumer goods output, led by a drop in non-durable consumer goods, and intermediate goods production.
By country, the data also confirmed that industrial output rose in Germany, France and Spain in June, but dropped in Italy.
"We think industry will be a drag on GDP growth throughout the rest of the year," Debono said.
"Survey data suggest industrial output took a leg down last month; the manufacturing output PMI fell further below the 50 'no change' level.
"Demand has started to wane and the sector is still grappling with lingering pandemic-related supply constraints and bottlenecks, which have only been exacerbated by EU sanctions on Russia as well as Russia's cut to gas flows since mid-June, which is leading to energy rationing in some eurozone countries."
Melanie Debono added that manufacturing was also now having to deal with the side effects from the current heatwave and drought, bringing lower water levels in key waterways in Europe such as the Rhine river in Germany, limiting cargo traffic.
"Falling industrial output will come at a time when demand for services is faltering, as the income squeeze continues; the eurozone will likely enter a technical recession by the fourth quarter."
Reporting by Josh White at Sharecast.com.