Eurozone growth slows to 16-month low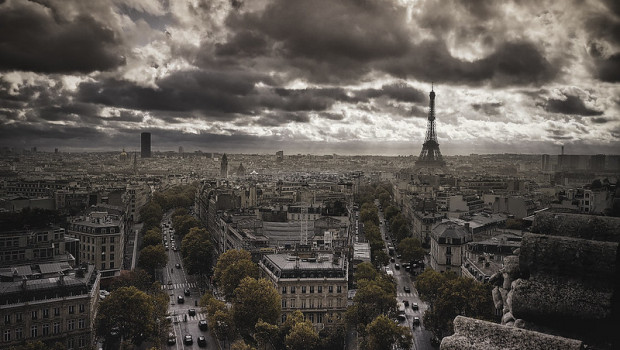 Eurozone growth slowed sharply in June, a well-regarded survey showed on Tuesday, as the dominant services sector started to cool.
The final S&P Global Eurozone PMI Composite Output Index fell from 54.8 in May to 52.0. That represents a 16-month low although the print was marginally higher than both the flash estimate and consensus of 51.9.
S&P Global said the manufacturing sector had seen its first reduction in output for two years, while the Services Business Activity Index fell to 53.0 from 56.1. The services output prices index eased slightly, to 63.2 from May's 64.6, but remains near record highs. Inflation in the Eurozone is currently at 8.6%.
Within individual countries, the Spanish composite PMI output index was 53.6, while in France it was revised down to 52.5, the lowest in over a year, and Germany's fell to a six-month low of 51.3.
Chris Williamson, chief business economist at S&P Global Market Intelligence, said: "The sharp deterioration in the rate of growth of Eurozone business activity raises the risk of the region slipping into economic decline in the third-quarter.
"The June PMI reading is indicative of quarterly GDP growth moderating to just 0.2%, with forward-looking indicators such as the survey's new orders and business expectations gauges pointing to falling output in coming months."
Melanie Debono, senior Europe economist at Pantheon Macroeconomics, said: "The slight upward revision to the PMI was driven by a better outcome in services activity but it does not change the picture of slowing growth in the services sector and the Eurozone economy as a whole.
"To be clear, the second quarter will be decent. After that, the details of the PMI support our view that the single-currency area is entering a slowdown as supply in manufacturing continues to struggle with pandemic and war-related bottlenecks and supply chain issues and demand is coming off the boil, holding back services growth."
Debono now expects the PMI to fall below 50.0, which "bodes ill for the coming months", she added. A reading above 50.0 indicates growth, and reading below suggests contraction.
The data follows Monday's Sentix Economic Index, which suggested recession in the bloc was now "inevitable".
Neil Wilson, chief market analyst for Markets.com, said: "Euro-dollar sank to $1.0330 this morning, its weakest since 2003, as PMIs highlight Euro area recession risks. Unless the European Central Bank gets its act together, it could be at parity soon. These are important levels and it should be noted that [the dollar] is bid across the board."
The Eurozone composite PMI is based on survey data collected from around 5,000 manufacturing and services firm across the bloc.