Eurozone GDP forecast cut as slowdown takes hold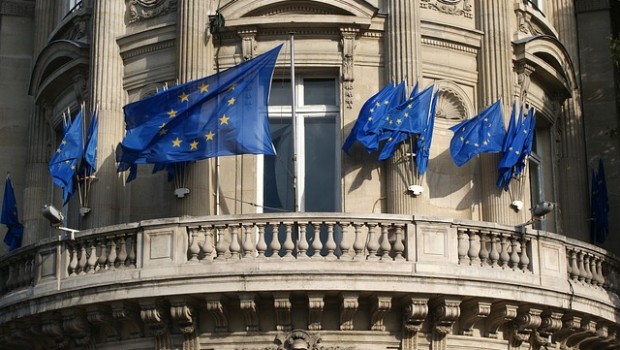 Eurozone GDP growth estimates were lowered to 1.1% for 2019 from 1.2% as global trade fears increased, the European commission said on Thursday.
The commission said eurozone GDP was also now forecast to expand by 1.2% in 2020 and 2021 down from estimates of 1.4%. It said that although the European economy has been resilient to external negative factors, these were becoming much less supportive and uncertainty was beginning to affect the region.
It cited rising geopolitical and trade tensions, such as those between China and the US, a potential no-deal Brexit and "persistent" weakness in the manufacturing sector as factors.
"It particularly affects the manufacturing sector, which is also experiencing structural shifts. As a result, the European economy looks to be heading towards a protracted period of more subdued growth and muted inflation," the commission said.
"The European economy was now in its seventh consecutive year of growth and is forecast to continue expanding in 2020 and 2021. Labour markets remain strong and unemployment continues to fall."
For the EU as a whole, GDP is forecast to rise by 1.4% in 2019, 2020 and 2021. The forecast for 2020 was also revised down compared to the summer (from 1.6%).
Economic and Financial Affairs commissioner Pierre Moscovici said all EU economies were set to continue expanding over the coming two years "in spite of increasingly strong headwinds".
"The fundamentals of the EU economy are robust: after six years of growth, unemployment in the EU is at its lowest since the turn of the century and the aggregate deficit below 1% of GDP. But the challenging road ahead leaves no room for complacency. All policy levers will need to be used to strengthen Europe's resilience and support growth," he said.
In its autumn report, the commission said persisting trade tensions between the US and China and high levels of policy uncertainty had dampened investment, manufacturing and international trade. .
"With global GDP growth set to remain weak, growth in Europe will depend on the strength of more domestically-oriented sectors," it said.
"These, in turn, will rely on the labour market supporting wage growth, favourable financing conditions, and, in some member states, supportive fiscal measures."
Net job creation was likely to slow, the unemployment rate in the euro area is expected to continue falling from 7.6% this year to 7.4% in 2020 and 7.3% in 2021. In the EU, the unemployment rate is forecast to fall to 6.3% this year and settle at 6.2% in 2020 and 2021.
Eurozone inflation was forecast at 1.2% this year and next, rising to 1.3% in 2021. In the EU, inflation is forecast at 1.5% this year and next and 1.7% in 2021.
Financial services commissioner Valdis Dombrovskis waned the EU "could be facing troubled waters ahead", with a period of "high uncertainty related to trade conflicts, rising geopolitical tensions, persistent weakness in the manufacturing sector and Brexit".
"I urge all EU countries with high levels of public debt to pursue prudent fiscal policies and put their debt levels on a downward path. On the other hand, those member states that have fiscal space should use it now," he said.
(Writing by Frank Prenesti; Editing by Michele Maatouk)