Eurozone economy continues to falter - PMI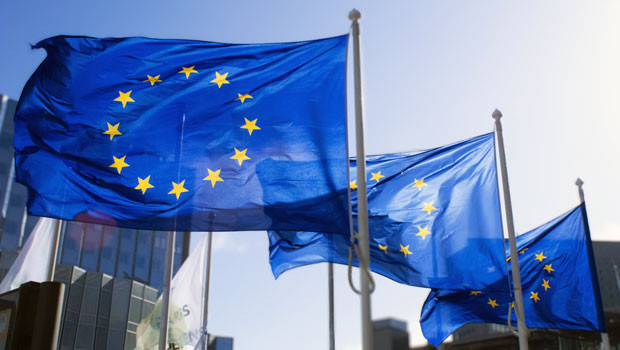 Eurozone output nudged higher in September, a closely-watched survey showed on Friday, but the struggling manufacturing sector continued to weigh on growth.
The flash HCOB Eurozone composite PMI output index came in at 47.1, up from 46.7 in August and marginally above forecasts, for a slight dip to 46.5.
However, the index remains below 50. A reading above the neutral 50 mark indicates growth but one below it suggests contraction.
The biggest drag on the composite index was the manufacturing sector. The Eurozone manufacturing PMI output index remained unchanged at 43.4, while the manufacturing PMI dipped to 43.4 from 43.5.
The services PMI business activity index rose to 48.4, a two-month high, from 49.7 in August.
The Hamburg Commercial Bank noted: "The Eurozone private sector remained in contraction at the end of the third quarter, as waning demand led to further decline in activity.
"The overall reduction in output was again led by manufacturing but the service sector saw activity decrease for the second month running."
New orders fell for the fourth consecutive month. September's decline was also the most pronounced since November 2020.
Cyrus de la Rubia, chief economist at the HCOB, said: "The numbers for PMI services in the Eurozone paint a grim picture.
"The figures are serving up a bitter pill for the European Central Bank to swallow. The input prices, where wages play an important role, have sped up in September for the second month.
"The main drag continues to come from manufacturing where the order situation deteriorated further. Companies keep reducing the stock of purchased goods. However, the declines in purchasing activity have lost some momentum."
Melanie Debono, senior Europe economist at Pantheon Macroeconomics, said: "The fall in activity in the Eurozone continued at the end of third quarter, but slowed somewhat, according to the PMIs. A rebound in the services PMI drove the increase in the headline, though the 0.5 point rise was underwhelming given the likely drag from seasonals in recent months and leaves it below the 50 no-change level.
"The manufacturing output PMI, meanwhile, held steady, signalling a continuing downturn in industry, and that the fall in output remains more pronounced than in services."
Bert Colijn, senior economist, Eurozone, at ING, said the uptick in PMI "does not ease concerns about a possible contraction in GDP in the second half of the year".
He continued: "While better than analysts had expected, the overall pictures remains rather bleak on economic growth and adds to contraction concerns."
The survey data was collected between 8 and 20 September.