Eurozone economic sentiment ticks higher in May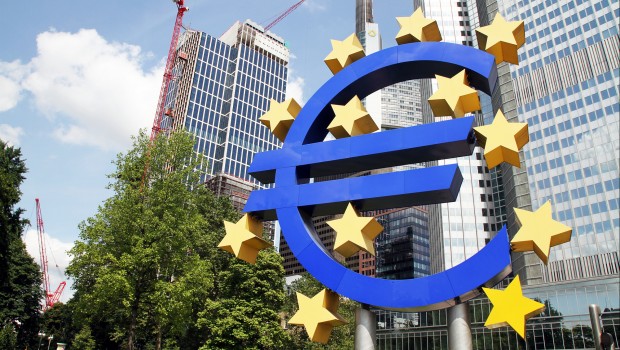 Eurozone economic sentiment ticked higher in May, according to figures released by the European Commission on Thursday.
The EC's economic sentiment indicator rose to 67.5 from 64.9 in April, coming in below expectations for a reading of 70.3.
Meanwhile, the consumer sentiment indicator rose to -18.8 from -22 in April, in line with expectations.
Claus Vistesen, chief eurozone economist at Pantheon Macroeconomics, said the data is largely pointless given the evidence already presented by the advance PMIs and the separate INSEE and IFO surveys in France and Germany, respectively.
"Activity is now slowly rebounding, indicating that April was the bottom, but overall conditions still remain difficult. In fact, we are surprised to see that the services sentiment index fell slightly in May, to -43.6 from -38.6 in April, while the manufacturing gauge rose, to -27.5 from a revised -32.5 in April, in line with evidence elsewhere.
"The consumer confidence index was in line with the advance reading of -18.8, up from -22.0 in April. Across countries, headline sentiment rose in Spain and Germany, while it fell trivially in France. Italy's data are difficult to interpret, because the numbers for April are not available due to collection issues. These data were collected at the beginning of the month, when most economies were still fully locked down. This suggests that the June report will provide a clearer picture of how upbeat, or not, firms are as economies reopen."
The economic sentiment indicator for the UK fell to 61.7 in May from 62.4 in April.