Eurozone economic growth slows in second quarter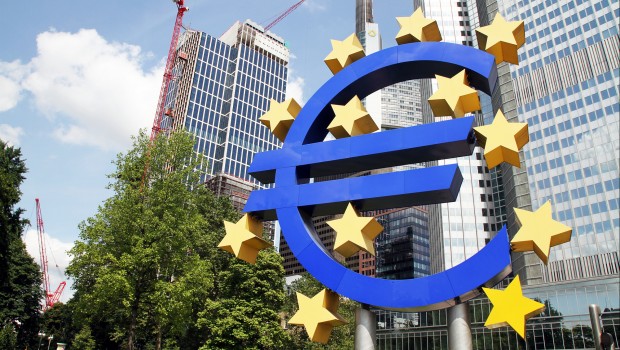 Economic growth across the eurozone slowed in the second quarter, figures from Eurostat confirmed on Wednesday.
Gross domestic product came in at 0.2% on the quarter, down from 0.4% growth in the first quarter of the year and in line with the first estimate.
On the year, GDP came in at 1.1% for the second quarter, down from 1.2%.
Weakness in Germany and Italy were the main drivers behind the slowdown in eurozone growth, with Spain and France also experiencing a slowdown.
Other figures from Eurostat showed that industrial production in the bloc fell by 1.6% on the month in June compared to a 0.8% increase in May and versus expectations for a 1.4% decline. On the year, industrial output was down 2.6%, falling short of expectations for a 1.2% drop and compared to a revised 0.8% fall in May.
The weakness was mostly in capital goods, which saw output fall 4% on the month, although the production of intermediate goods and energy also slipped.
ING economist Bert Colijn said: "The marked slowdown in Eurozone GDP in the second quarter was broad-based. As the industrial slump deepens and downside risks for the months ahead increase, calls for stimulus will rise too.
"Most countries saw a slowdown compared to Q1, which had been inflated by one-off factors. Germany clearly stood out with a contraction of -0.1%, but Italian output growth also stagnated in Q2. French and Spanish GDP growth slowed too, making the Netherlands the largest economy to maintain its Q1 pace of growth.
"Eurozone industrial production provided more evidence that industry is currently the economy's Achilles heel. Production for the eurozone as a whole plummeted by 1.6% in June. German industry declined by 1.8% in June, but was not the worst performer by a long shot.
"France saw production decline by 2.3%, while some of the smaller countries recorded even deeper contractions in production. July surveys have painted a worrying picture about production, causing concerns about continued weakness in the third quarter."