Eurozone downgrades growth forecasts as global trade tensions rise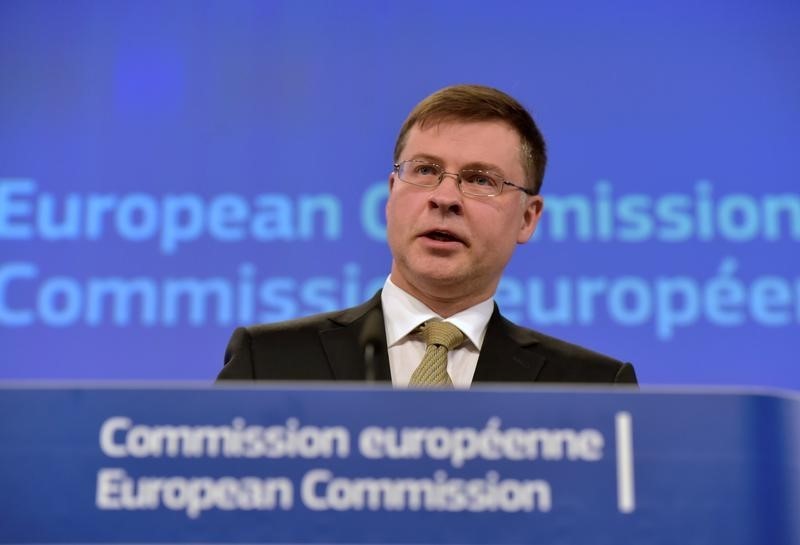 The European Commission has revised down its 2020 growth forecast for the Eurozone, blaming heightened global trade tensions and the threat of a no-deal Brexit.
Publishing its summer forecasts, the Commission said the European economy was set for a seventh consecutive year of growth in 2019, aided by temporary factors – such as a mild winter in the first quarter – and fiscal policy measures that had boosted disposable income.
It is currently predicting 1.2% GDP growth for the eurozone in 2019.
Longer-term, however, the EC adopted a more cautious stance, reducing its 2020 forecast to 1.4% from 1.5%. The downgrade was attributed to an outlook "clouded by external factors including global trade tensions and significant policy uncertainty", which was weighing on the manufacturing sector.
It warned that the "extended economic confrontation between the US and China, together with elevated uncertainty around US trade policy could prolong the current downturn in global trade and manufacturing and affect other regions and sectors.
"This could have negative repercussions for the global economy including through financial market disruptions."
Valdis Dombrovskis, vice president for the euro and social dialogue, who is also in charge of financial stability, said: "The resilience of our economies is being tested by persisting manufacturing weakness stemming from trade tensions and policy uncertainty. On the domestic side, a no-deal Brexit remains a major source of risk."
The EC lowered forecasts for headline inflation across the European Union as well, by 0.1 percentage points in 2019 and 2020 because of lower oil prices and the weaker economic outlook. Inflation in the Eurozone is now predicted to be 1.3% this year and the next, and 1.5% and 1.6% in the wider bloc.