Eurozone business activity improves in May but remains depressed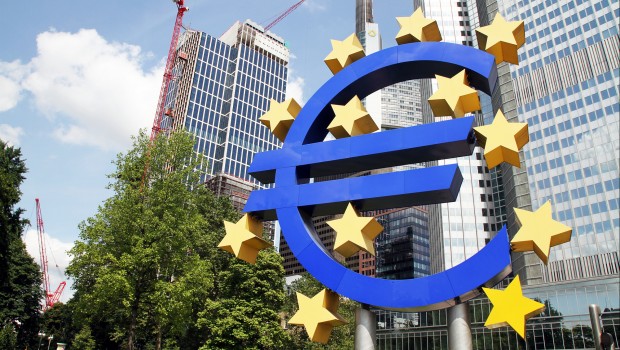 Business activity in the eurozone improved in May but remained firmly in contraction territory as coronavirus lockdowns continued to take their toll.
IHS Markit's final composite purchasing managers' index for the bloc - which measures activity in both the manufacturing and services sectors - rose to 31.9 from a record low of 13.6 in April, coming in above the flash estimate of 30.5.
Nevertheless, it was still well below the 50.0 level that separates contraction from expansion as Covid-19 restrictions continued to dented economic performance.
The business activity index for the services sector increased to 30.5 in May from 12.0 in April and a flash reading of 28.7.
Chris Williamson, chief business economist at IHS Markit, said: "The scale and breadth of the eurozone downturn was highlighted by the PMI data showing all countries enduring another month of sharply falling business activity.
"Eurozone GDP is consequently set to fall at an unprecedented rate in the second quarter, accompanied by the largest rise in unemployment seen in the history of the euro area.
"Encouragingly, while rates of decline of both business activity and employment remained shockingly steep for a third successive month in May, the downturn has already eased markedly in all countries surveyed. Optimism about the outlook has also returned in Italy and, to a lesser degree, France, while pessimism has moderated markedly in all other countries."
Williamson said the planned lifting of lockdowns will inevitably help boost business activity and sentiment further in coming months as long as there is no resurgence in infection numbers.
"However, the outlook is scarred by the prospect of demand remaining weak due to household spending being hit by high levels of unemployment and corporate spending being subdued as companies repair balance sheets."